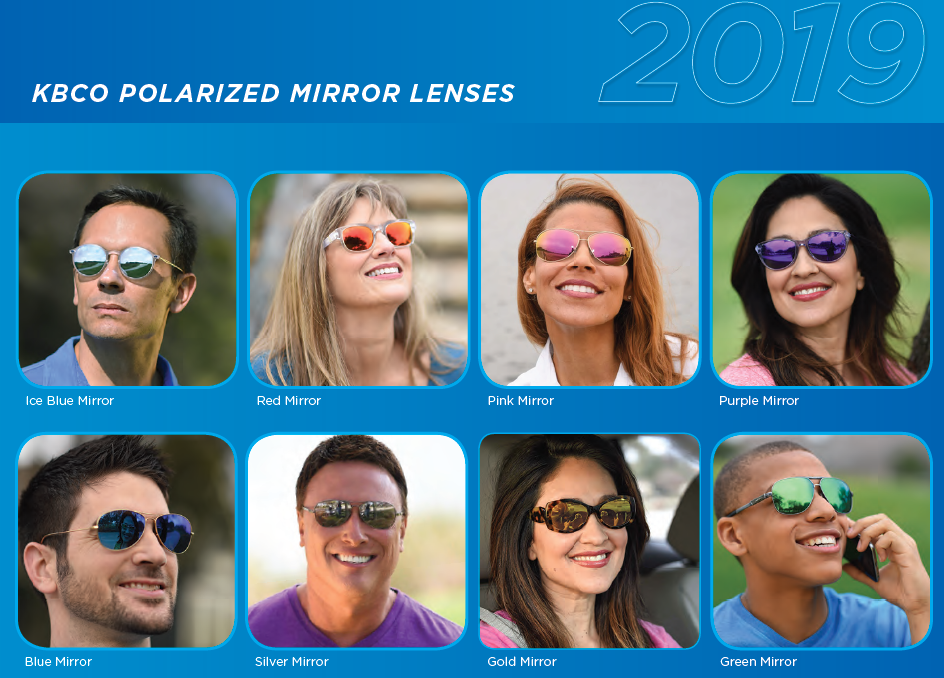 Feb 28, 2019 9:02:00 AM
KBco mirror lenses can help give your practice the consistent colors and selection your patients want. Unlike traditional mirror coated lenses, KBco mirror lenses come as a semi-finished blank which allows for consistent colors. As the lens blanks come already mirrored we are able to process these 2-3 days faster than traditional mirrors.
This gives you a high quality polarized mirrored lens that is consistent should you need to remake just one lens down the road.
Read More