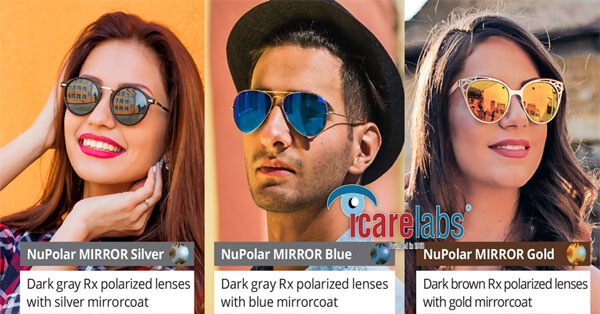 Dec 13, 2019 10:24:51 AM
IcareLabs is proud to now offer the new CR-39 semi-finished NuPolar mirrored lenses. What does this mean for your practice? Consistent colors assure you that your patients will be happy with their glasses and redos will always match.
Let's dive into the NuPolar line to see exactly what makes them such a great product for patients looking at polarized lens options.
Read More