Kodak Lens No-Glare Coatings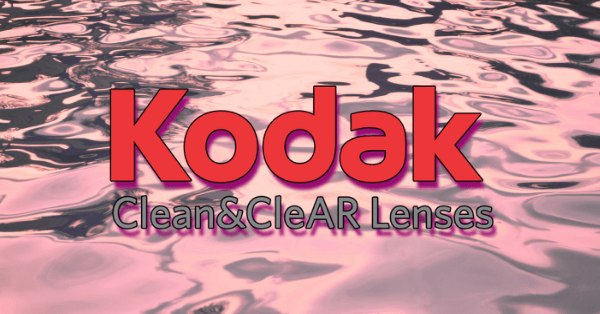 Kodak Lens is one of America's most trusted brands. While many ECPs are familiar with their progressive lens options, did you know they also have premium branded anti-reflective coatings? Let's take a look at all three no-glare coatings offered by Kodak Lens and see how they can best meet your patient's needs.
When most eyecare professionals think of Kodak Lens, they usually think of some of their amazing progressive lens design options such as the Kodak Precise or the Kodak Unique DRO. They have a fantastic lineup of AR treatments too!
Kodak anti-reflective lens coatings are available in the classic good, better, best 3-tiered structure allowing your patients to enjoy a premium branded anti-reflective coating on almost any budget. Here at IcareLabs, we can process all three coatings in-house which provides you with better turnaround time and quality control.
The entry-level no-glare option from Kodak Lens provides your patients with all the basics of a premium branded AR coating including reduced nighttime reflections and hydrophobic & oleophobic properties for easier cleaning. Increased durability from scratches, UV protection, and helps reduce eye strain due to glare from artificial light sources such as computers/screens.
CLICK HERE for the Kodak CleAR Lens digital brochure.
Allowing approximately 99% of available light to reach the patient's eyes, Kodak Clean & CleAR lenses provide your patients with superior, clearer vision. They provide multiple anti-reflective layers on top of a scratch-resistant layer with an added super-hydrophobic top layer.
Providing improved water repellence along with increased smudge and dust resistance. These allow the lenses to be cleaned much easier than standard no-glare treatments while also remaining cleaner for longer.
CLICK HERE for the Kodak Clean & CleAR digital brochure.
Kodak Clean&CleAR With Silk
Building upon the previously mentioned technology, adding the Silk top coat to Kodak Clean & CleAR lenses gives your patients the ultimate no-glare technology. Giving a fluorocarbon top layer to the lenses increases the contact angle making the lenses easier to clean than ever before.
Ultra-repellant to water, dirt, dust, oils, and particles
50% higher abrasion resistance than previous coatings*
Minimal deterioration after 3-year wear tests
Contact Angle of 115 degrees on average
*Bayer abrasion test between Kodak Clean&CleAR Lenses with and without Silk.
CLICK HERE for the Kodak Clean & CleAR Lens with Silk sales aid.
No matter which no-glare coating from Kodak Lens that you and your patient choose, you'll surely see increased patient satisfaction. When coupled with the Kodak Lens Practice Plus or the Kodak Lens Corner, they make a powerful one/two punch of education and high-quality products that will help increase revenue for any optical practice.
Looking for more information on Kodak lenses? CLICK HERE to visit our Kodak Lens Resource Center
Want to learn more about all the lens add-ons offered by IcareLabs? CLICK HERE