How to Increase Revenue in your Optical Store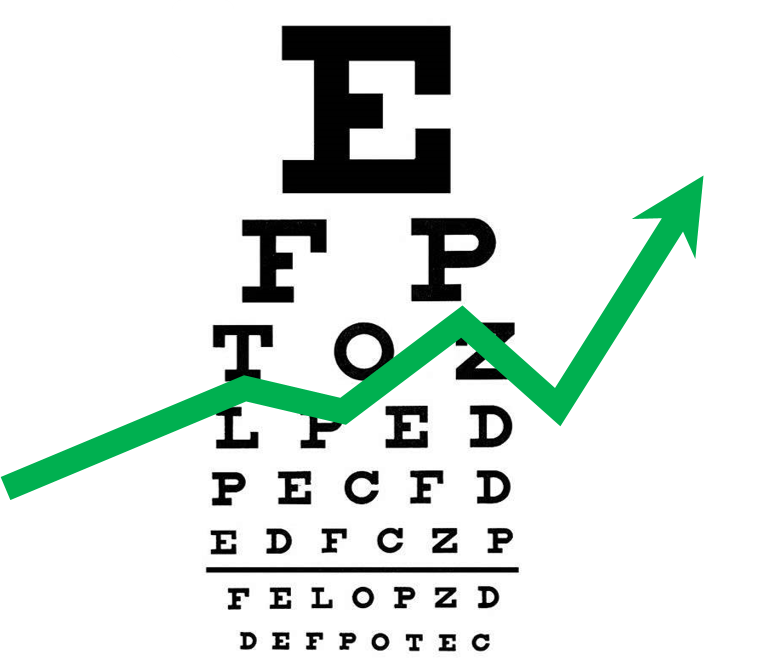 ---
INTRODUCTION: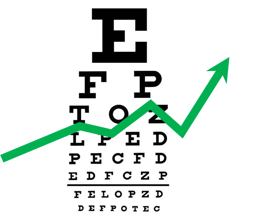 At IcareLabs, we get many questions from our eye care professionals about how to increase their bottom line. We've been providing quality prescription lenses and eyeglasses as an independent optical lab since 1968. Here are some basic ideas we've observed over the years on how to increase revenue in your optical store.
As an eye care professional, you have probably been taught that there are basically only three ways to see an increase in your gross revenue in your optical store:
See more patients per day
Raise your fees
Sell more products/services to every patient you see
These are all important points to consider. Let's take a look at each.
See More Patients Per Day

When it comes to seeing more prescription eyeglass patients every day, ask yourself some questions: Can I be doing more to fill in empty slots during the day? If there are no empty slots, are there ways to increase my optical store's efficiency and fit more patients on the schedule? You might be surprised at the answers you can come up with when it comes to running things smoothly. In future articles, we will try to dive deeper into that topic. However, at some point, it comes down to this: there are only so many hours in a day, and there's only one of you. You can only see so many patients per day, no matter how efficient your optical store operates.
Raise Your Fees

What about number two? Are you able to raise your exam fees? Are your fees for prescription eyeglasses and sunglasses set as high as possible? Does your local competition prohibit any higher fees? It's wise to be aware of what your competition is charging and set your fees accordingly.
Sell More Products

The third point seems to make the most sense. Are you able to sell more products to each patient? It is almost an industry standard to offer a discount on a second pair of glasses (provided the patient orders both pairs at the same time). And, it's always good to recommend add-on items such as cases and cleaning supplies.
Other Add-Ons
Are there other ways to help increase revenue? Yes! What about add-on sales for lenses? Are you and your staff getting to the real needs of your patients by asking about what they use their glasses for?
Ask how much time a patient typically spends outdoors, then recommend photochromic or polarized lenses and UV coatings, if appropriate.
Ask how much time a patient spends in front of a computer or other electronics, then recommend non-glare and lenses that protect from harmful ultra-violet and blue light.
Ask how important it is for a patient to have impact- and scratch-resistant lenses, then recommend impact-resistant lenses and scratch-resistant coatings.
If a patient has a higher eyeglass prescription, ask if they'd be interested in thinner lenses. Recommending thinner lenses will take some weight off and offer a better cosmetic apperance.
---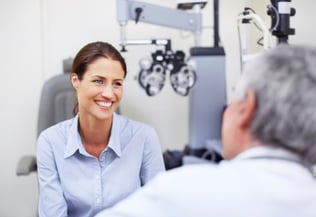 Optical Lab Prices
Finally, it might be time to consider the pricing you're getting from your optical laboratory. It's important to realize that some optical labs may offer competitive pricing on several popular lenses, but not-so-competitive prices on specialty lenses. They may also charge more when it comes to AR and finishing options.
At IcareLabs, you'll find that we don't play games with our prices. We aim to provide the widest selection of quality lenses at the lowest prices. Our prices remain the same regardless of quantity. That way, you know you're getting the best pricing whether you're a small practice or a large chain of stores. And, when it comes to lens AR, UV and other finish options, our prices are always very competitive.
Download Our Price List
Why don't you take a moment to find out for yourself? You can download our wholesale optical lens price list and discover why more and more eye care professionals are turning to IcareLabs. Click below to download the Icare Labs price list:
About IcareLabs
Icare Industries was established in 1968, and is a family-owned business with long-standing commitments to its local community. IcareLabs was ranked in 2014 by Vision Monday as the sixth largest independently-owned manufacturer of prescription eyewear and related products in the United States.
The fact that we are an independent wholesale optical lens laboratory gives us the ability to provide the best product-neutral solutions for our clients. It allows us to be an authorized distributor of Varilux, Sola, Shamir, Hoya, Kodak, Younger and many other premium brands. Our popular Legacy house brand provides an excellent cost-effective alternative and can help our customers lower their lab bill and increase their revenue even more.
IcareLabs continues to strive for excellence and is dedicated to continuously improving internal efficiencies. This commitment means our lenses will meet and exceed your expectations. We want to partner with you and help you build a reliable, profitable optical business.
---