The Kodak Lens Corner Adds Color And Branding To Any Office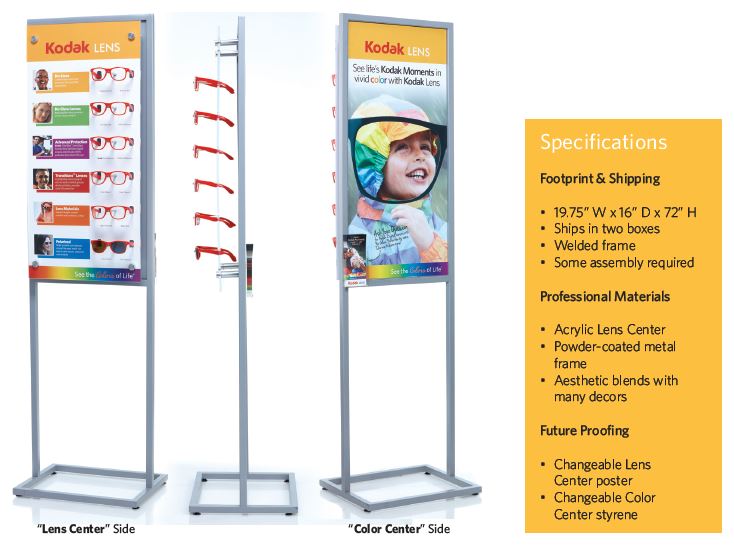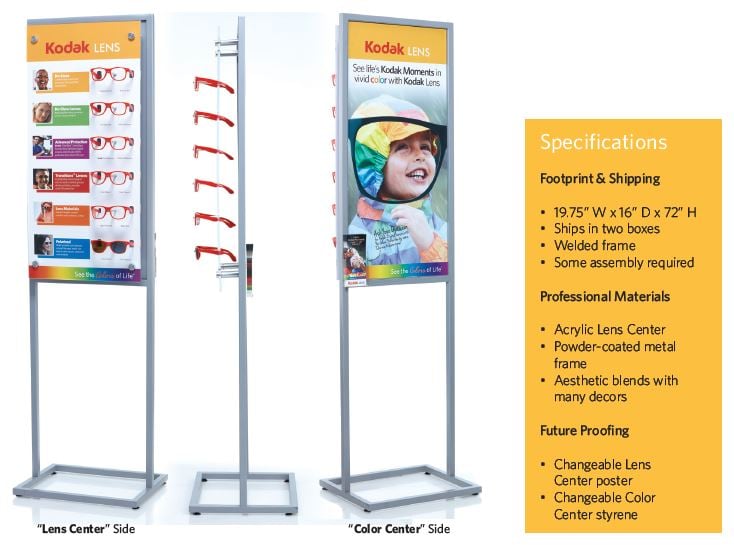 Kodak Lens has the tools to help you update your office while increasing your average selling prices by combining the strength of the Kodak brand with eye catching displays, signage, and an in-store "Educational Center".

The Kodak Lens Educational Center is the centerpiece of the Kodak Lens Corner program. The two-sided educational display offers you a freestanding hands-on demonstration tool helping to engage patients. Patients are encouraged to pick up each frame and demo the effects.

The six, eye catching bright red frames demo no-lines, non-glare, advanced blue light protection, Transitions, high index materials, and polarized.



The content is color coded to correspond with the merchandising found on the opposite side of the Educational Display with bright, vivid colors highlighting the benefits of digital lenses with no-glare protection.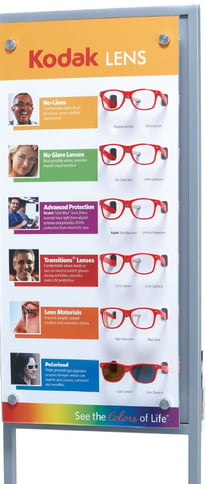 Developed by Signet Armorlite, the Kodak Lens Corner program has been developed to enable ECP's to:
Kodak Lens Corner program includes:
Freestanding Kodak Lenses branded educational center.

Customizable exterior branding (window clings and signage):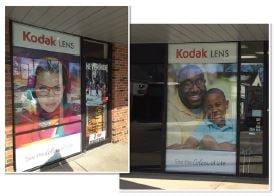 In-store merchandising Kit (fitting mats and various POP products):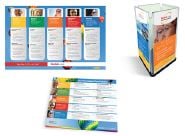 All of this for a simple 2-year agreement to order as low as 5 pairs of Kodak Digital Progressives per week and PracticePlus enrollment.

Reach out to IcareLabs today for more information and feel free to give me a call directly at (800) 648-7463 x 144 with any questions you may have.
We can also arrange a Kodak Lens representative to come by your practice to go over everything Kodak will be able to offer you.
With Kodak Progressive Lenses such as the Kodak Unique and Kodak Precise PB Lenses, you'll be able to help ensure your patients walk away with their new favorite pair of glasses. This type of satisfaction will drive repeat business and word of mouth advertising.
Don't wait until it's too late to take advantage of this opportunity!
CLICK HERE to download the complete Kodak Lens Corner Educational Center FAQs.

Click the link below to request the Kodak 2-tier price list and I'll email one right over.
I'll also include the new account promotions you can only receive exclusively through the IcareLabs and Kodak Lens partnership!
CLICK HERE to view all of our Kodak Lens resources like availability charts, layout charts, point-of-purchase materials, and more!