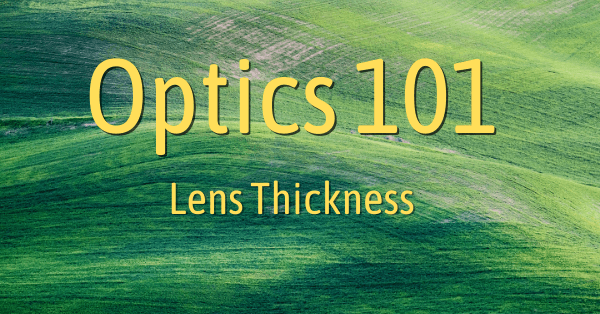 Sep 30, 2021 10:53:18 AM
Over the next year we will try to post a few articles geared towards those who are new in the industry or maybe those looking for a little refresher. We will simply title these our "Optics 101 Series".
To create a good pair of glasses that offer the best optics, fit, and comfort all start with the frame. Frame choice is the foundation that can either make or break the satisfaction for your patient.

The main goal of opticianry is recreating perfect 20/20 vision for your patient. The second goal should be doing this with the thinnest, lightest lenses possible. This will give your patient added comfort and good cosmetics. We are going to break this down into 5 parts of how to give your patient the best overall satisfaction, comfort, and performance of a pair of glasses.
Read More