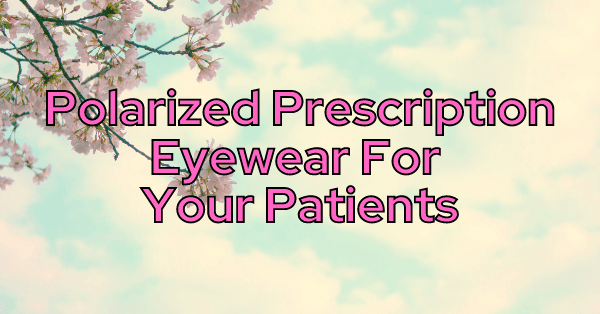 May 14, 2021 3:27:58 PM
Summer is right around the corner. Many states across the USA reopening (yay). There has never been a better time to offer prescription polarized sunwear for your patients. Understanding how to communicate the benefits of polarized glasses to your patients is the key to dispensing their next favorite pair of sunglasses.
Have a look at the available options here at IcareLabs and questions you can ask them to find the best pairing for your patients.
Read More