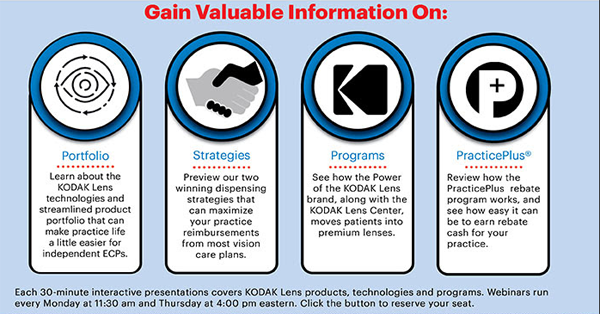 Mar 11, 2021 2:35:02 PM
Kodak Lens is now offering free weekly webinars to all ECPs. These webinars are informative and fun while helping teach you about the Kodak Lens portfolio, sales strategies, Kodak Lens branding leverage, and how the Practice Plus program can benefit your optical dispensary.
Plus you can be entered to win a free pupilometer through the end of March 2021!
Read More