The Ultimate Guide to Mirror Coatings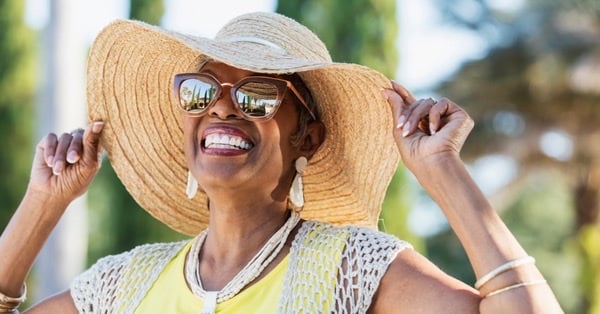 Mirror coatings are back in style and becoming increasingly popular every day. Knowing how to order a mirror coat to obtain the patient's desires can be challenging, but with these helpful tips and information, this process will become a breeze.
Mirror coatings were released as a functional reflective coating to help redirect sunlight from the surface of lenses. Other than its extreme fashionability, mirror coatings actually help reduce harsh glares when paired with sun wear. A solid mirror coating can block about 10-15% of harsh glares, while a flash mirror can block up to 5-8%. When combined with a polarized lens, your patients will receive the ultimate mirror coating that adds to the comfort of anyone who suffers from outdoor light sensitivity.
A common misconception of mirror coatings is that they can be applied to any lens, regardless of the base color or density. Unfortunately, that is not the case. Mirror coating is similar to AR coating in that it is applied in layers inside an extraordinarily hot chamber. When used on a clear lens, it will give the same effect that an AR coating would give - a little sparkle in the light.
The most common types of mirrors are solid, flash, and gradient. There is also a double gradient option that we won't expand on here due to its lack of customization and availability.
Solid mirrors are the traditional, full-coverage mirror that shows a complete reflection on the lenses. This type of mirror is at its best when paired with a polarized or dark, solid-tinted base. When ordering this lens, you want to make sure the base color will complement the mirror color.
For example, most of the warm mirrors will want to be paired with a brown base. These colors can include gold,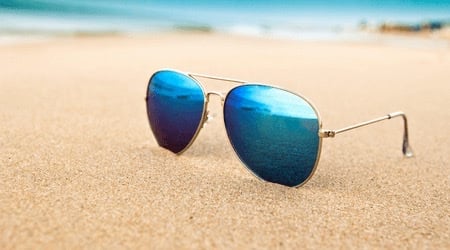 red, or even rose gold. In turn, you will always pair your cool colors with a gray base. These colors would include blue, green, or silver.
The quickest and most consistent option for a solid mirror would be the KBCO Pre-Mirrored polarized lens option. These lens blanks are designed with the solid mirror already applied to the lens blank before it is surfaced. Available in over a dozen colors in poly and 1.67 material. This product allows consistent colors over time allowing for multi-pair sales and one-lens remakes that are going to match.
Like solid mirrors, the flash mirror will also cover the full surface of the lens. However, it is considered a "half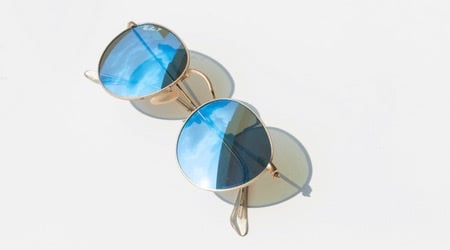 mirror" or "fashion mirror" in which you will still be able to see your eyes through the lenses. This type of mirror can be applied to any base color and density, with the exception of clear.
You can also use this type of mirror on a photochromic lens. When the lens is in its clear state, like an AR coating, it will give off a little sparkle of color until the photochromic is fully activated. This is essentially what is done with the Transitions XTRActive Style Mirrors.
Gradient mirror coatings are the densest at the top of the lens and fade to nothing on the bottom. This type of mirror is best for overhead sunlight and allows more light to pass through the middle and lower parts of the lens. This mirror is best for drivers, cyclists, and people who enjoy reading outdoors.
This option is also available on any base density, with the exception of clear. There is a bit more customization that can be done with this option in the sense that you can pair it with a solid base or even a gradient base that will pair nicely with the gradient mirror.