KBco Polarized Mirror Lenses Can Give Your Practice Consistency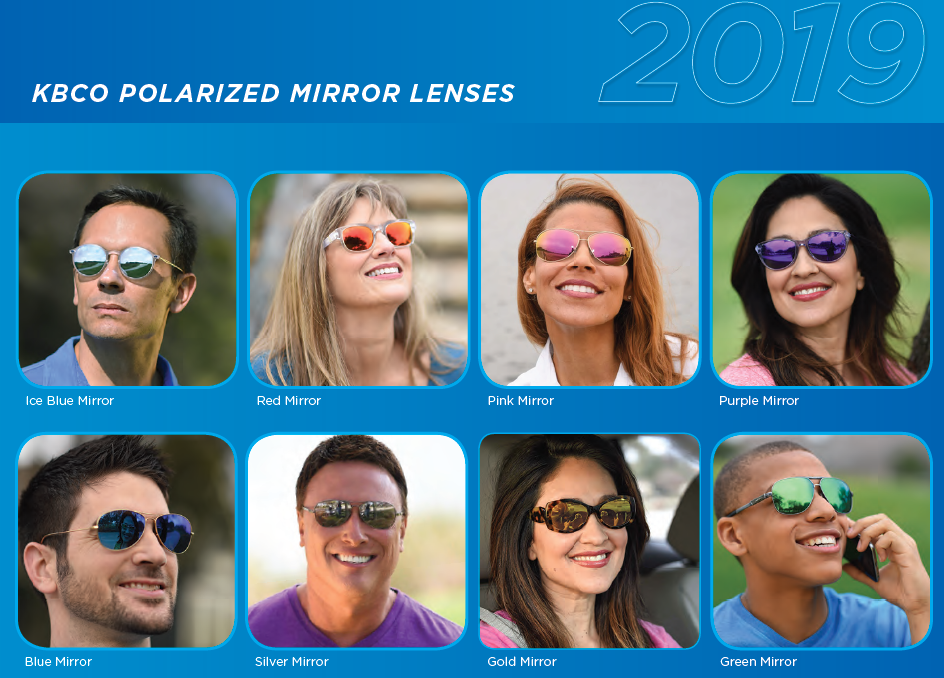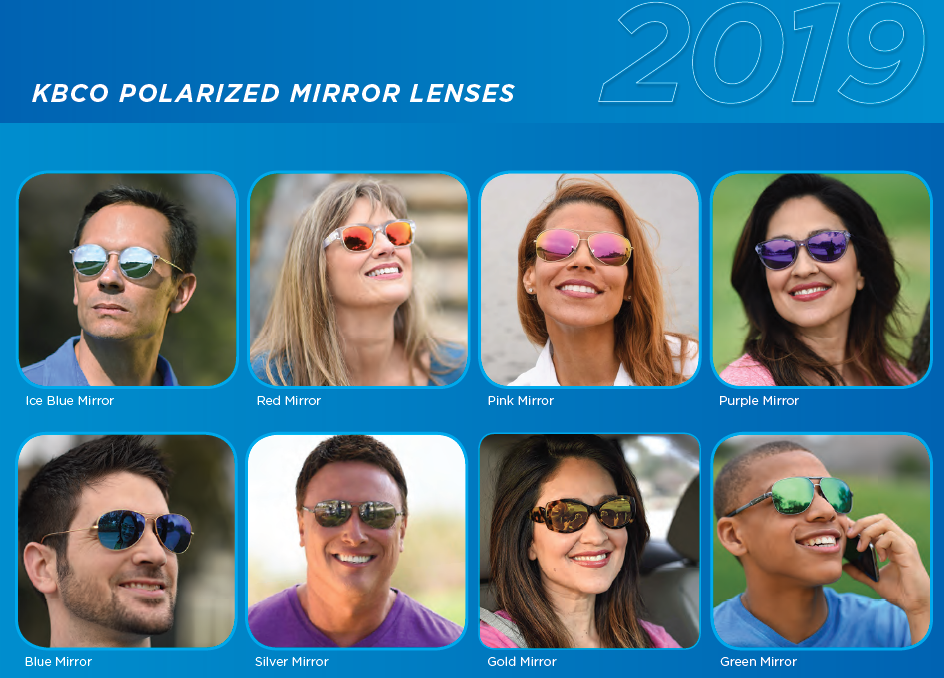 KBco mirror lenses can help give your practice the consistent colors and selection your patients want. Unlike traditional mirror coated lenses, KBco mirror lenses come as a semi-finished blank which allows for consistent colors. As the lens blanks come already mirrored we are able to process these 2-3 days faster than traditional mirrors.
This gives you a high quality polarized mirrored lens that is consistent should you need to remake just one lens down the road.
KBco polarized mirror is available in 12 total colors. All 12 are available in polycarbonate and 4 in high-index 1.67. There will be 3 matte mirror options available soon!
Along with these awesome pre-mirrored options, KBco continues to lead in prescription sun wear with a full variety of polarized and non-polarized lens options like their Gradient Colors Polarized lenses.
Based on a Grey A and Brown A polarized lens, these are then factory tinted with soft Gradient tint. These offer your fashion-minded patients a true polarized gradient option.
KBco polarized solid lenses are currently available in plastic, Trivex®, polycarbonate, high-index 1.60, high-index 1.67, and glass materials. There are currently 15 colors for your patients to choose from.
Non-polarized options are available in polycarbonate Airwear Colors™ (gray-3, brown-3, gray-green, and quartz).
KBco can also be combined with premium upgrades like XperioUV and Varilux progressive lenses with a total of 7 color options currently on the market. Also, most of these products are available in our House Brand Legacy and Heritage progressive designs with or without our IceAR backside coating.
CLICK HERE for the full 2019 KBco availability chart.
Being able to provide your patients with a reliable prescription mirrored lens option that offers true color consistency, faster turn, and the proven quality from KBco can help dramatically increase your optical sales.
For more information on all of our polarized lens options, head over to our Polarized Lens Resource Center page for sales aids and more.
Whether your patient spends lots of time playing sports, driving, or just out and about with their daily life, they'll notice the difference!