Heritage Freeform Digital Progressives Will Work For You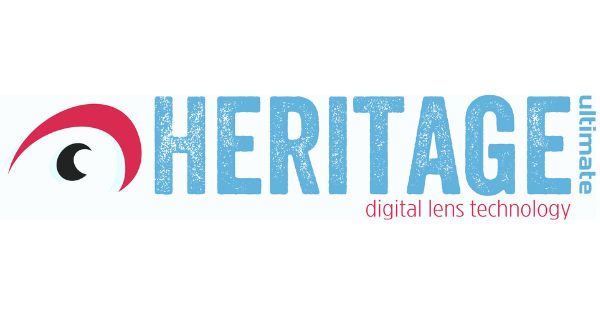 With over 50 years of doing business, Icarelabs labs has seen its fair share of changes. No other year has seen more changes than 2018. On May 17th, 2018 we celebrated or 50th anniversary and made sure we purchased some great gifts for ourselves in the process.
Along with this fantastic milestone we went too 100% digital processing by adding an additional 3 digital generators and multiple soft polishers.
These upgrades gave us the ability to process even more digital designs than ever. We also introduced our second line of house-branded digital progressives in 2018. Always with a thought to our past as we press forward, we felt there was no better name than Heritage.
Our Heritage lenses utilize the proven Crossbows designs from Kodak Lens. Offered in a 3-tier offering similar to our Legacy line. With cutting-edge optical technologies found in no other lens designs, we were very confident that these would work well for you, our customers, and your patients.
Let me tell you, even with this confidence we were blown away with the results. Through our months long testing process, we were able to get feedback on over a thousand fits and the results were impressive. With over a 99% adaptation rate, reports of almost instant adaptation and full ECP buy-in, we knew we had a winner.
Here is a break-down of the 3 tier offerings and some of the cutting-edge technology found only in the Heritage designs:
HERITAGE
An all-purpose free-form digital design offering low distortion, edge to edge distance, and a generous reading area. Will fit almost all seg height needs with six corridor offerings. A perfect lens for your budget minded patients. At a value progressive price point, it just might be the best lens your value customer will ever wear.
HERITAGE Plus
A well rounded everyday wear free-form digital progressive. Offering almost instant adaptation. Perfect for your first-time wearers or for those who have had trouble adapting to other PALs. Offering both fixed and variable corridor lengths, this design lets you input as much control or as little control as you want. Variable inset and compensated add will ensure your patient a comfortable experience in the near and intermediate zones.
This flexibility gives you the ability to provide us with only a seg height and let the computer pick the corridor or you can fix the corridor yourself. Fixing the corridor gives you the ability to control where you want the reading zone to start in relation to your patients pupil regardless of seg height.
HERITAGE

Ultimate
A premium fully compensated free-form digital progressive perfect for your patient that's looking for more out of their lenses. Offering wider fields of view in all areas. Utilizing Smooth Optics Technology giving you a smooth mean power profile reducing swim for a comfortable viewing in all fields. Oblique errors are corrected with EyeView technology allowing for a wider viewing area in distance, intermediate, and near zones.
The Heritage Ultimate is also available in either fixed or variable corridor lengths.
HERITAGE

Xtreme
Launched in May of 2022, the Heritage Xtreme is our top of the line premium fully compensated free-form digital progressive that offers the latest technology for superior performance. Offering wider fields of view in all areas. Heritage Xtreme will give your patient almost instant adaptation, making dispensing one less thing you have to worry about for most patients. Featuring Digital Eyeview, Digital Eye Power, and Smooth Optics technologies built into it's design.
Many of our customers are utilizing a good, better, and best option with their progressive offerings. With 3 tiers of technology you are assured that at least one of these designs should fit right into your lens portfolio.
If you already have an account with Icarelabs, login to the myIcareLabs.com Customer Portal to order one today!
If you do not have an account with us, we welcome you to become part of the Icare family and see the quality of Heritage lenses for yourself!
Looking for more lens design options? CLICK HERE
For more info on all our house brand options, check out our House Brands Resource Page