Benefits Of Anti-Reflective Coatings - Crizal Prevencia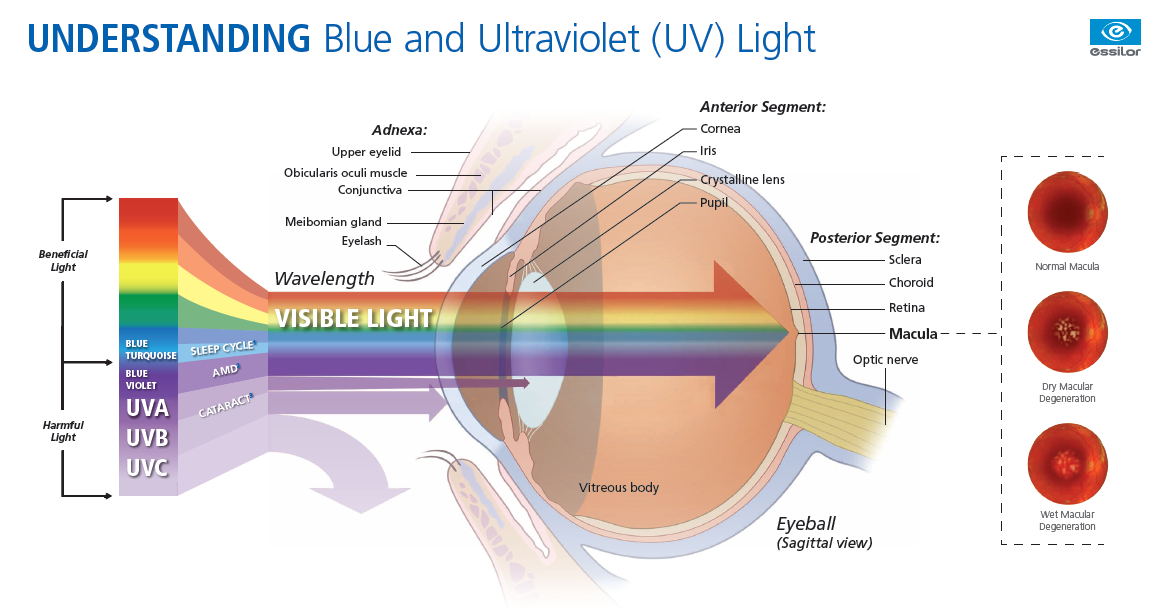 Crizal anti-reflective coatings are known around the world as an industry leader in providing quality AR coatings and for good reason. In my previous blogs, we've discussed Crizal Easy, Crizal Alize, Crizal Avance, and our IceAR.
Here at IcareLabs we also process the flagship Crizal Sapphire 360 and Crizal Prevencia in-house. This blog post will provide you with everything you need to know to explain the benefits of Prevencia treatments to your patients.
Crizal Prevencia was the first anti-reflective coating on the market capable of blocking harmful blue light and can also be stacked with Essilor lenses with Essential Blue technology and/or Transitions lenses to help provide even more protection.

As you can see from the above graphic, Essilor and the Paris Vision Institutes research suggest a strong link between harmful blue light and Age-Related Macular Degeneration (AMD).
As more patients and consumers who don't need glasses for vision correction become aware of the possible dangers, you'll need not just the knowledge to answer their questions, but also the products like Crizal Prevencia that can help give them the protection they're looking for in clear lenses.
You'll also be able to provide patients with lenses that are hydrophobic and oleopohobic (resist water and smudges), that help repel dust, help protect against and resist scratches, and help reduce glare all while providing an E-SPF of 25.
So your patients will not only receive the superior protection they've come to expect from Crizal treated lenses, but also the added benefit of harmful blue-violet light protection without any color distortion. Prevencia also allows the beneficial blue light to still reach your patient which can be blocked by other blue light lenses. This can help serve your practice with not just increased revenue, but also with higher patient satisfaction which leads to return and referral business.
CLICK HERE for the Crizal Prevencia FAQ.
CLICK HERE for the Crizal Prevencia white paper.
For more information on all the Crizal no-glare treatments which are processed in-house here at IcareLabs, check out our Crizal Resource Center page which is available at no cost to all eye care professionals, 24/7, and no account needed.
Talk to your account manager today to receive display ready point-of-purchase material for your practice. If you're not already part of the Icare family, then click the link below to receive our full price list and open your account today!