Benefits Of IceAR Anti-Reflective Coating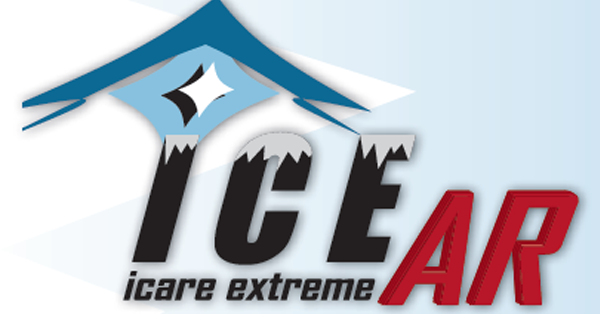 IceAR is IcareLabs proprietary house brand premium anti-reflective coating. We also offer the full line of Crizal coatings in-house and have talked about a few of them like Sapphire™ and Avance in my previous blogs.
IceAR can offer your practice another layer of service that will help ensure your practice is able to best serve the needs of every patient that walks through your door, regardless of their budgetary concerns. We'll also look at some of the amazing technology behind IceAR so you can get more familiar with the product itself. This allows you to answer any questions your patients may have.
IceAR anti-reflective coatings are hydrophobic and oleophobic which means your patients' lenses will be easier to clean and stay clean longer. This leads to higher patient satisfaction helping to ensure that not only your patients come back to you for their next pair of glasses, but also tell their friends!
When your patients select IceAR they'll not only receive 97% light transmission for the lenses themselves, but their lenses will also have a contact angle of 110°. This provides even more cleanability. IceAR is also backed by a 2 year, 2-time warranty to help give your patients the peace of mind they deserve.
Based on an ultra-hard scratch coat your patients will receive a durable, scratch resistant product. IceAR offers over 5x more scratch resistance than an un-coated CR-39 in the Bayer Abrasion Test.
IceAR also comes with Essilor's patented Pad Control System built into the formulation. This provides the same non-slip resistance lenses with Crizal receive when edging and mounting. To ensure your lenses are able to edge properly, DO NOT OVER CLEAN THEM prior to blocking the lenses. Over cleaning can cause reduction in Pad Control causing the lenses to spin on your blocker.
Studies have shown time and time again that 98% of patients who try anti-reflective coatings buy them again for their next pair. This means not only do your patients receive a better overall experience, but it'll also help increase your optical revenue at the same time.
CLICK HERE for our IceAR sales aid. We are also more than happy to provide them to your practice to help show your patients the benefits of IceAR. You can also learn about all of our house brand options on the IcareLabs Resource Center page.
If you're already part of the Icare family, simply login to your myIcareLabs.com account, and under the "Place A Rx Order" select "ICE AR Coating" in the AR coating drop down menu. This is located on the bottom right-hand of your screen.
We also have our new IceAR with Silk premium no-glare coating at a house brand price.
If you'd like to see what IceAR can do for your practice, click the button below to open your account and see the Icare difference for yourself today!