Introducing: IceAR with Silk!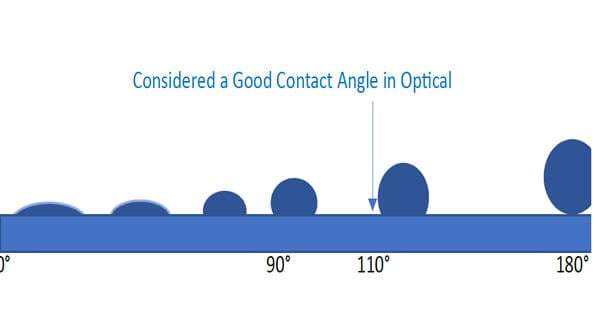 For the last 8 years, we have been proud to offer you our premium house brand IceAR anti-reflective coating. Over this time, it has become a staple product for many of our customers offering a durable 2 year warranty value proposition for their patients.
We are excited to announce the addition of our latest in-house non-glare coating, IceAR with Silk!
The number one complaints by patients with no-glare coatings is that the lenses are hard to get clean and do not stay clean. With the addition of Silk to our already proven IceAR, we now have a product that will take care of these 2 common complaints.
What is Silk?
This is the AR coating you have been waiting for!

A super-slick top coat applied over the anti-reflective layer that repels oil, dirt, water, fingerprints, dust, particles, cosmetics, skin oil, and smudges

The next generation of anti-reflective coating offering improved durability and cleanability
Tests by 3rd party companies showed when Silk was added to a premium AR the following results occurred:
50% higher abrasion resistance in Bayer test

50% higher scratch resistance in steel-wool tests
Along with improved Bayer and Steel-wool test, Silk tested very well in longevity testing. The Lifetime Properties test utilizing tape pulls and cleaning cycles showed:
Lenses with Silk showed a minimal 20% increase in force required to pull the tape through 20,000 tape pulls which is equal to 3 years of continuous simulated wear
IceAR with Silk offers increased durability and cleanability for the life of the Rx meaning IceAR with Silk is simply more durable. This increases patient satisfaction and greatly reduces expensive and time wasting warranty redos.
These increases come from IceAR with Silk's high contact angle. The higher the contact angle the more water and oil will bead. This beading effect helps in the repelling of water, oil, dirt, and creates a lens surface that stays clean longer.

Independent test show that the contact angle with Silk range between 115-119 degrees. Most competitive premium ARs on the market average around 110 –112 degrees.
This is a contact angle increase of 3-6 degrees with Silk, but what does that mean to you?
This new enhancement gives IceAR with Silk lenses an ultra-slick top coat so that water, oil, dirt, particles, etc. have virtually nothing to adhere to

IceAR with Silk will require less cleaning in frequency, effort, and number of wipes
Less cleaning, longer lasting, and less warranty remakes!
Start selling IceAR with Silk today and give your patients the durability and cleanability that only Silk can provide at a value price.
CLICK HERE for the IceAR with Silk sales aid.
For more information please reach out to your account manager or one of our friendly business development representatives here at IcareLabs today. To see and feel the difference yourself, request a plano demo lens below and we will get it right out to you!