What is the Icare difference?
Mar 12, 2019 3:43:13 PM
by Dee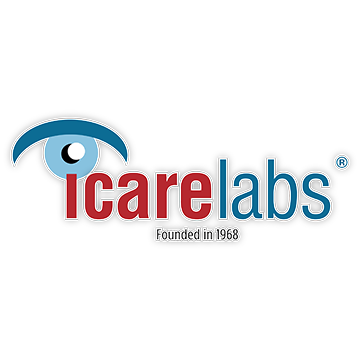 IcareLabs was founded in 1968 with the mindset that we should be able to offer our customers the widest possible variety of lenses and services at the best possible prices. Over 50 years later, that sentiment is as true today as the day we ground our first pair of lenses!
One question I hear often from customers is "What makes IcareLabs different?"

The first thing many of our customers notice is everyone always gets our best price. No volume requirements, no contracts locking you into what might not be an ideal situation, and no games. Refreshing right?
We've tried several different options in the past and found that it's easier on everyone (ourselves included) to always receive our best pricing. This means no digging through your invoice to make sure you received the prices you were quoted or to make sure you're getting the "discount" you were promised.
In fact, many labs will actually raise the price of their lenses and services to take into account the "discount" you receive. That doesn't seem very fair does it?
Another difference that is usually quickly realized is that we don't have sales representatives out on the road going from practice to practice trying to win your business. This is one of the ways we are able to help keep our costs low so we can pass the savings to you through our pricing.
While we do not have sales representatives on the road, we do have a highly trained staff of customer service reps and account managers available to assist. These are our people, not a far away call center. Many of our customer service team members have been with us over 10 years and are ready to help with any product questions, needs, or assist in expediting your orders.
IcareLabs was also one of the first wholesale optical labs in the USA to offer interstate shipping. This means we have lots of experience with making sure your packages are received right when you need them. This also led to us developing what we call "Customizable Shipping", which puts the power of shipping in your hands.
By using flat-rate boxes with no handling fees and no fuel surcharges, you'll quickly see how we can help drive down your per-job costs which is another way we can help your bottom line at the end of each month.
Our founder's sons and current CEO and Vice President, Scott and Skip Payne, come from an engineering background and have worked tirelessly over the years to make sure our lab is streamlined for maximum efficiency. Being a certified digital processing lab for Varilux, Shamir, Seiko, Kodak, and more means we are able processes these jobs in-house. This control enables us to give you the best price possible and fastest turn time.
In 2008, one of our founder's grandsons, James Payne, built our myIcareLabs.com customer portal from the ground up giving our customers the ability to place, track, and monitor their orders 24/7. Our proprietary website has built-in intuitiveness which cuts down on order errors and job delays.
IcareLabs processes the full line of Crizal® anti-reflective coatings in-house, including the Sapphire 360 UV™ and Prevencia™. For your value minded patients we also offer 2 high quality house-brand AR coatings, giving you price points to ensure growth in your non-glare sales.
These are just a few of the differences you'll see when you become part of the Icare family. From value to Varilux, we'll have you covered.
Let us partner with you today, your patients and bottom line will both benefit! Click the link below to open your account: