NOW AVAILABLE: Crizal Sapphire HR & Crizal Easy Pro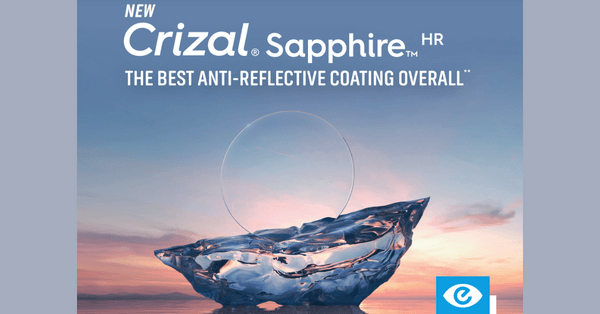 The next evolution of Crizal treatments are here with two brand new formulations to meet your patient's needs. Launching today and available here at IcareLabs, the new Crizal Sapphire HR and Crizal Easy Pro anti-reflective coatings will give your patients the best experience on the market today.
Crizal Sapphire HR
This premium no-glare coating was made for discerning patients looking for the best. Formulated with new technology like their patented "High-Resistance Technology" and an embedded nanolayer that helps reduce glare better than ever before.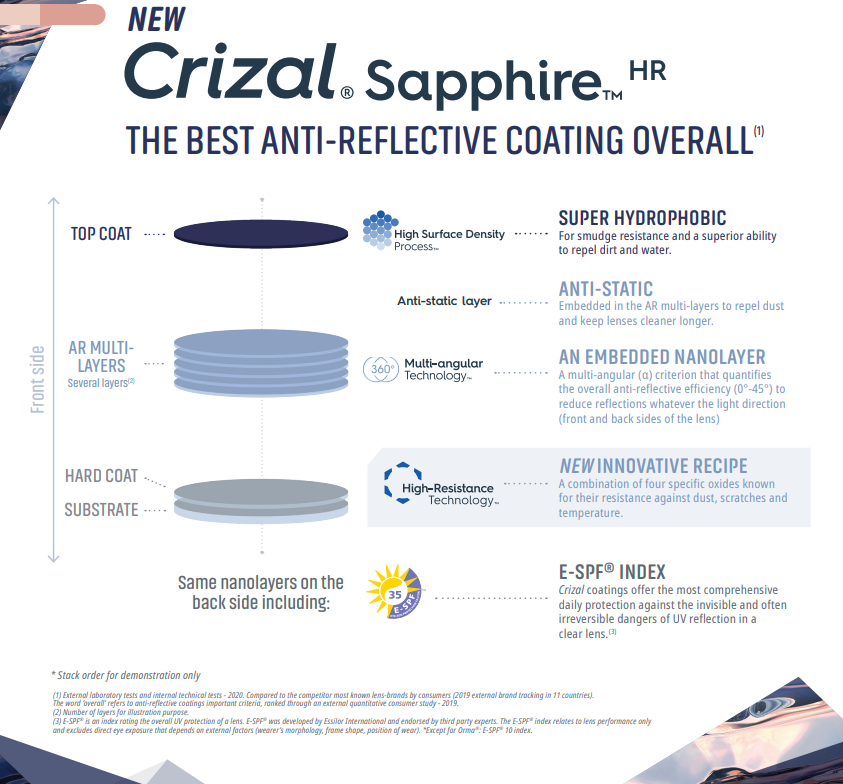 We are already processing these coatings in-house with a wide range of lens designs including Essilor, Varilux, Shamir, Kodak Lens, and our house brand Heritage or Legacy lines. The full range of lens materials are also available with this new treatment.
Crizal Easy Pro
Also launching today is the new Crizal Easy Pro which has increased dust repellence and durability compared to the classic Crizal Easy formulation. The Crizal Easy Pro sales aid has in-depth information on this new product. Here are the benefits at a glance: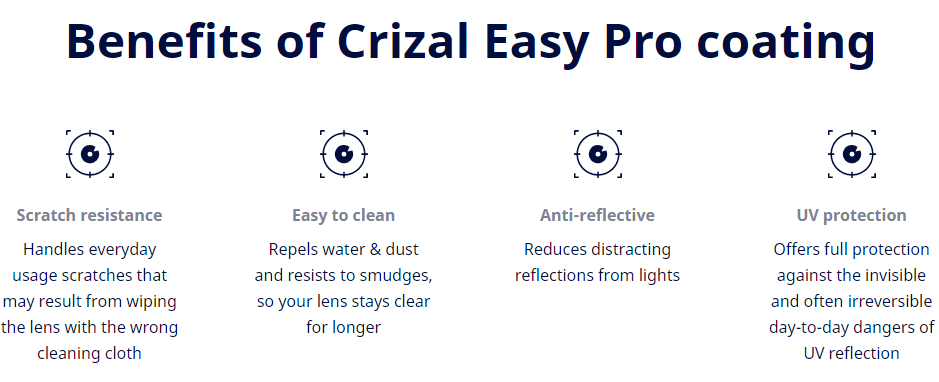 No matter which no-glare treatment your patient chooses, they can't go wrong. We're able to process them in-house to ensure they receive both quality and fast turnaround time thanks to our myIcareLabs customer portal available to Icare customers 24/7.
Looking for more information on all the Crizal coatings? Head over to our Crizal Resource center.