Crizal Rock Is Now Available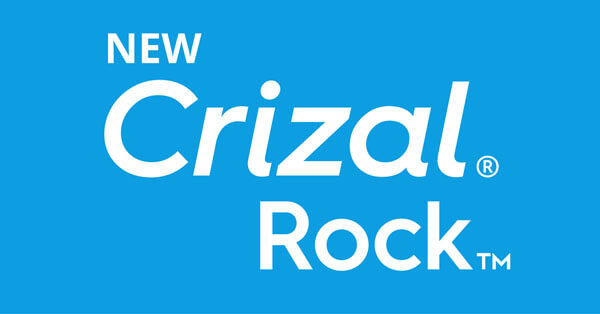 Benjamin Franklin once said that nothing is certain except death and taxes. I think we can all agree that he missed the certainty that your customers will not properly clean their lenses. It is not an industry secret that the majority of wearers have some very bad habits when it comes to cleaning lenses.
Studies show that 75% of wearers admit to wiping their lenses with their shirts, towels, and tissues. 25% admit to not utilizing their cases. Bad habits have led to 93% of wearers stating that scratch resistance is an important component when picking lenses.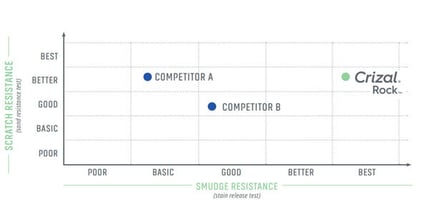 Essilor has heard all of these concerns and in their continuing support of independent eyecare professionals has now released the new Crizal Rock. The most scratch-resistant Crizal no-glare lens ever made.
3X more scratch-resistant

than entry-level Crizal products

2x easier to clean

than their main competitors after extensive smudging

And includes the

excellent clarity of vision

with reduced glare and UV light protection that you and your patients have come to expect and love with every Crizal product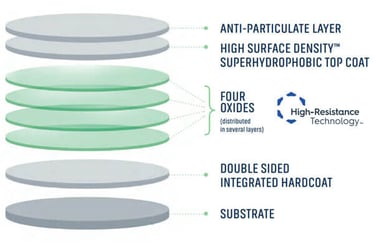 The fine folks at Essilor developed a series of life-proof tests that recreate the daily activities of an eyeglass wearer. These tests enabled the team to assess a lens's resistance to scratches and smudges.
Crizal Rock lenses were subjected to drop tests, improper cleaning, and being carried around in a loaded purse unprotected. That last one is a real-life test as all of us know some ladies that just throw their glasses in their purses hoping they come back unscathed.
All of these tests and more were certified by independent third parties and the results proved one thing: Crizal Rock are the most scratch-resistant no-glare lenses ever made.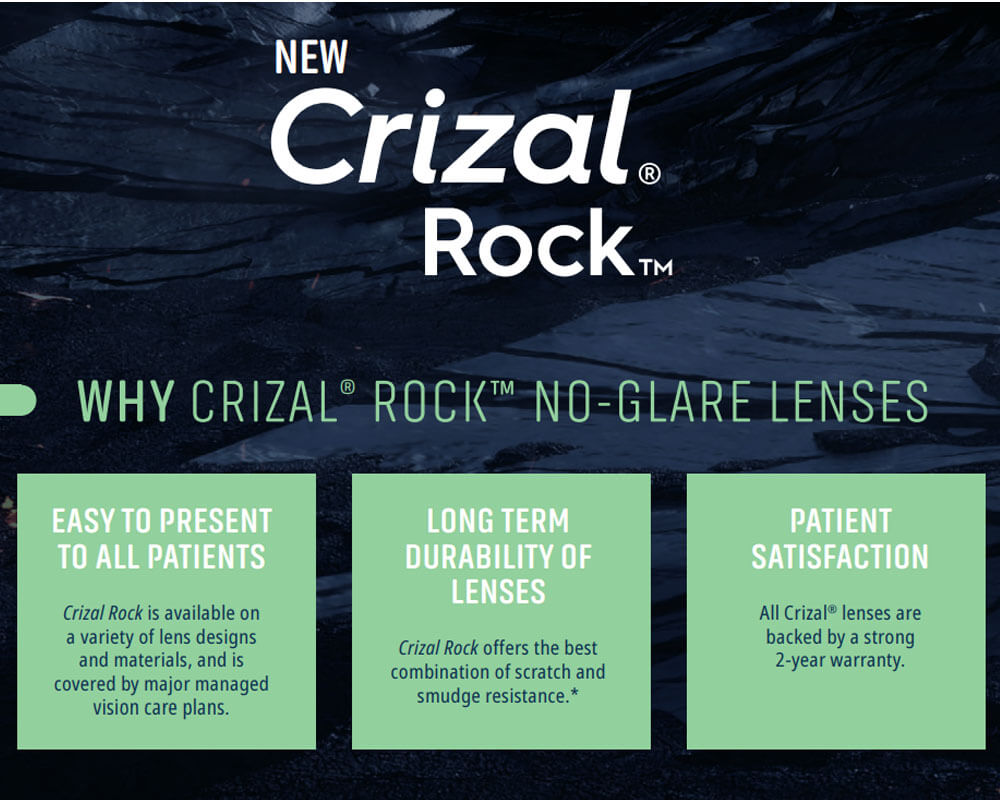 Crizal Rock is available now through IcareLabs and available on all Varilux, Essilor, and Eyezen lens designs. At this point, we will be outsourcing Crizal Rock but are slated to have it in-house by end of May-early June.
At that point, we will be able to offer it on our Heritage and Legacy progressive lenses along with Kodak Lens and Shamir products.
As you can see from the updated Crizal portfolio graphic below, Crizal Rock will be taking the place of Avance and has already started replacing it with stock lenses as of this blog posting. Crizal Prevencia will still be the only anti-reflective coating that offers blue light protection.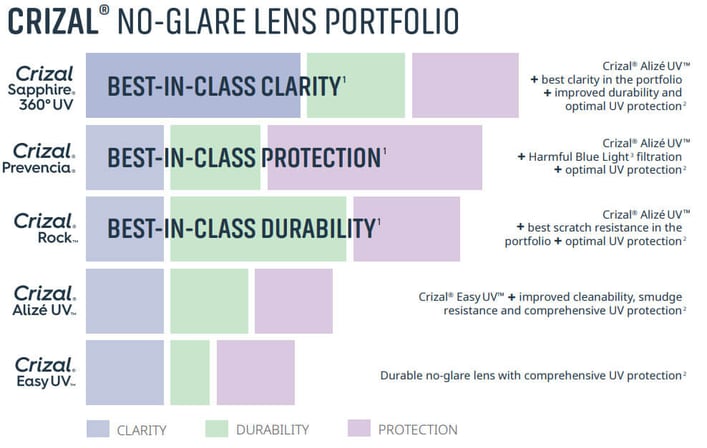 Crizal Rock will give you peace of mind in knowing you are providing your patients a scratch and smudge resisting lens that is ready to take on their daily activities and imperfect habits. Place your orders for Crizal Rock at myIcareLabs.com today.
Looking for more info on Crizal no glare coatings? CLICK HERE to visit our Crizal Resource Center.
CLICK HERE for more information on all of our lens add-ons.