Just Launched: Transitions XTRActive Style Mirrors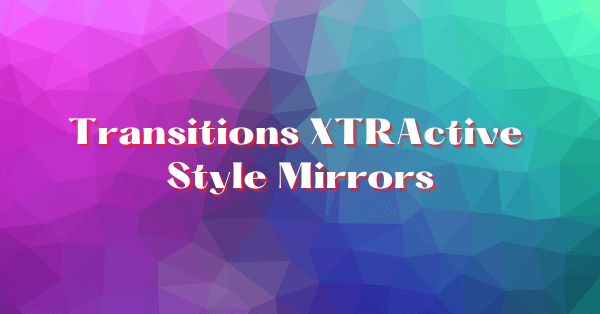 The Transitions Style Mirrors have just been released and are already making waves in the optical industry!
Patients already wearing Transitions technology and younger patients just finding out about the benefits of photochromatic lenses agree that Style Mirrors are a game changer.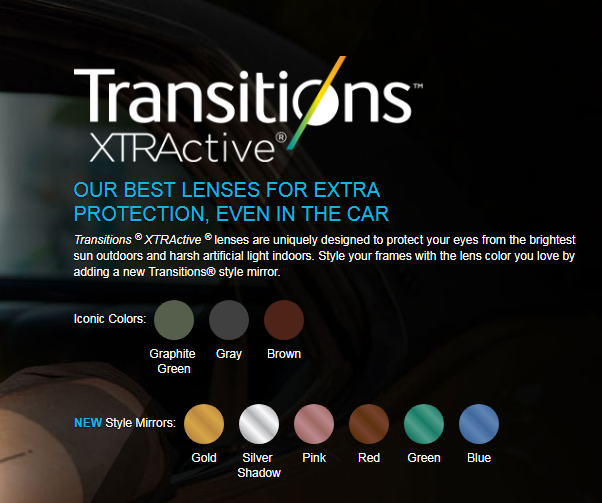 When wearing these new options outdoors you'll have a flash mirror finish that provides you with UV protection as well as protection from harmful blue light.
Inside, the lenses fade back to give you a pinch of color with just a hint of the mirror coat seen when activated.
These are available in single vision and multiple Essilor / Varilux digital progressives in 1.67 and Polycarbonate.
These options give you a great opportunity for a stylish second pair sale for patients of all ages.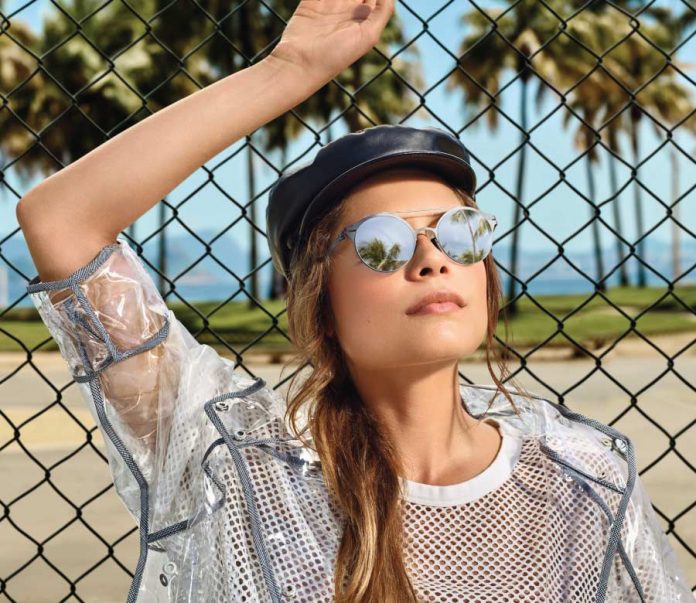 Make sure to stay ahead of the competition while also providing each patient with lenses that meet their day to day needs. The new Style Mirror options can help your practice do just that while also giving you a natural opportunity to discuss common issues your patients are dealing with such as eye fatigue, eye strain, and glare.
Almost 60% of eyeglass wearers when asked said that they intended to purchase Transitions lenses when shown the benefits. Transitions lenses have a higher satisfaction rating (88%) than the iPhone.
63% of patients expect a unique look with the eyeglass purchase. With the introduction of Style Colors last month, and Style Mirrors this month, you now have new styles to help satisfy these needs.
Every new patient that walks away happy with their new Transitions XTRActive Style Mirrors is not only another opportunity to generate word of mouth business for your practice, but also helps solidify a patient that will come back to you for their next pair of glasses again and again.
Did you know Transitions XTRActive Polarized lenses are now available?
For more information on all the Transitions lens options, check out the Transitions page in our Resource Center.
IcareLabs is proud to be able to offer these new Transitions options. Click the button above to schedule a meeting with me and we can go over all of the ways these new offerings can increase your optical revenue. We'll also show you how we've been able to help dispensaries across the country significantly lower their lab bill for over 50 years!