3 Simple Strategies To Increase Your Transitions Sales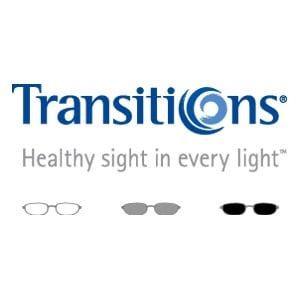 We've seen practices miss out on growth opportunities due to myths that Transitions Signature sales will cannibalize sunglasses sales, or young people just don't like them.
I read an article recently sharing the success of a 16-location practice in the Mid-West with their Transitions lenses. They realized how much money they were leaving on the fitting table by not expanding their market share of Transitions.
Utilizing Essilor's Transitions team, they implemented a three-pronged approach to increasing their sales.
1. Demand Generation
Reach out to your patients with recall cards. This will be the first step in a consistent message about their benefits.
2. Education and Training
Take advantage of all available training for your staff. Use your Essilor Brand rep for in-house training and get signed up with Essilor's excellent ECP University online training.
There are several free classes available. Make sure all staff members are on the same page and sell the benefits to each patient, every time.
You can also utilize the IcareLabs Resource Center and our Optical Sales Coach video series.
3. In-store Customer Experience
Have POP and sales aids available: CLICK HERE to order yours.
With these efforts, this practice saw a 6% increase in sales year over year. Even more impressive, with this new sales initiative, they also saw an 8% increase in non-glare and a 25% increase in sunglasses.
Once they started the conversation, it opened up opportunities in all areas!
For more information on Transitions lenses, check out the Transitions page in our brand new Resource Center. Here you will find all the latest white papers, point-of-purchase materials, sales aids, and much more.
Book a no-obligation consultation to learn more ways to grow your Transitions sales with the button below.