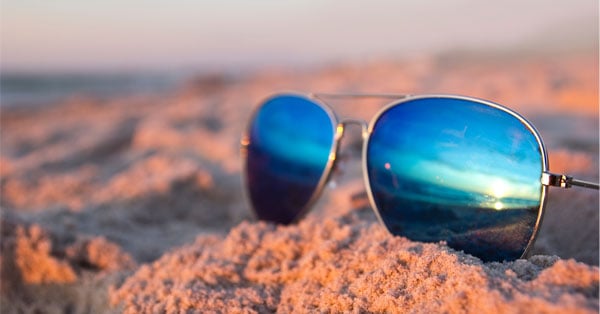 Having been in the optical industry for most of my adult life has spoiled me. Like many of you, I have multiple pairs of glasses covering all my needs. For many of us, we probably have multiple pairs for a specific need. This is just what you do when you are in the industry; you try new products and add-ons and enjoy their benefits.
A couple of weeks ago I was blessed to take a week off and went fishing up in Northern Alabama on beautiful Lake Guntersville. For some reason or another, I did not plan my visual needs as well as I usually do. For the first time in years, I lived the life of our average customer and only had 2 pairs of glasses with me for the week. One pair was my everyday glasses with poly Varilux Comfort Max with Transitions Generation 8 in grey, and the other was a pair of KBco Polarized Mirror Heritage Plus with my last year's Rx in them.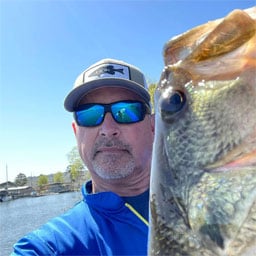 Through this week I learned a few things that I think we could benefit from when we are working with our customers. Often we avoid selling because it looks and "feels" a whole lot like selling. When we do not sell the benefits to our customers they lose.
Here are 3 key things that I was reminded of during my week away:
While I have known this for years, a few weeks ago was a great reminder. I spent 8 to 10 hours out on the water for 3 straight days with beautiful, cloudless weather. As we are coming out of winter I did get a little sunburned and came back feeling pretty cooked. While my skin took a beating, my eyes did not.
Having a good pair of wrap polarized sunglasses gave me the protection I needed. The raccoon-looking white circles around my eyes showed that I was protected. Along with the sun, blue light, and UV protection, polarized lenses make high-speed runs in boats much safer. They allow the boater to see into the water by eliminating glare. They can see the depth differences and avoid shoals, bars, and flats.
All Glasses Should Be Updated
Although I have a pair of polarized sunglasses with my updated Rx, I failed to bring them on my last trip. My polarized lenses performed perfectly in the distance, having my old, weaker add left me with lots of needs in the near. I had a heck of a time tying some knots.
Customers will think that their change in Rx is not enough to update (all to save a little money). I can tell you that after a few times struggling with knots that a couple of hundred dollars would have been a good investment.
Keep this in mind when talking to your customers. Are they being too cheap? Will they regret their decision? Save them from themselves and help them make the upgrade.
XTRActive Polarized Is My Next Purchase
I feel that anyone who spends time on the water (or any other outdoor activity) could greatly benefit from either a pair of XTRActive New Generation or XTRActive Polarized lenses.
I found that there were times that there was not enough sun for my KBco polarized mirrors, but enough glare that my Transitions Gen 8 lenses were not enough. These situations would be perfect for a pair of XTRActive Polarized lenses. These give you the ability to make it through the changing weather with just one pair of glasses.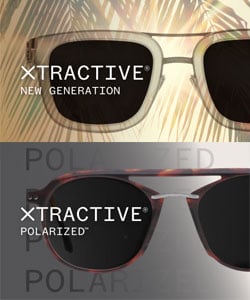 XTRActive lenses have always been my go-to for outdoor activities that begin early in the morning or end late in the evening. They are clear enough to work well in low light conditions and get dark enough to give comfort in bright sunshine.
While XTRActive works well on the golf course or a day in the park, XTRActive Polarized is a must for those on the water.
As we fully welcome spring and move into summer, let's make sure that we are keeping our patients' protection in mind. Ask them about their activities and dig for their pain points with their current solutions. You might just get that extra pair or 2 of sales that you're looking for and while fulfilling your patients' needs..
For those fishermen that are wondering, the fishing was tough. Two cold fronts moved through, but was still able to catch a good amount of bass.