The Transitions Gen 8 Launch Is Here!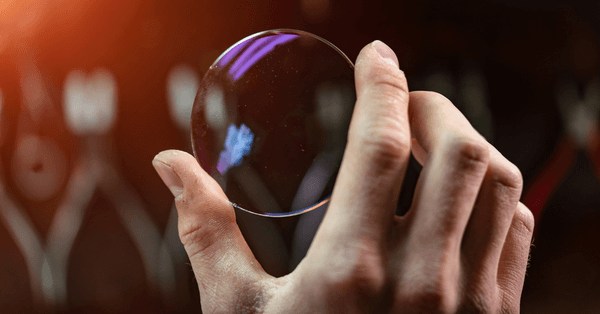 Transitions Gen 8 is now available and processed in-house here at IcareLabs. The first wave of the Transitions Gen 8 launch is underway and if you have not already heard about the advancements, we will breakdown exactly what you and your patients can expect from the latest in photochromic technology.
Transitions Gen 8 technology will not only help increase your Transitions sales but also increase your patient satisfaction.
As we covered in our sneak peek blog after the announcement of Gen 8, there will be three waves of launches phasing out the Transitions Signature VII lenses into the new Transitions Signature GEN 8. For now, all materials and colors that are not being launched today will continue to leverage the Transitions Signature VII products .

The first wave will include Standard Plastic 1.50 (CR39), Airwear® Polycarbonate, and Thin&Lite® 1.67 in gray, brown and some graphite green availability.
CLICK HERE to view and download the Transitions Gen 8 availability chart.
Transitions Signature GEN 8 lenses are engineered with new proprietary technology that delivers superior photochromic lens performance. The performance of photochromic lenses is linked to two components: the matrix in which the dyes reside and the photochromic dyes themselves.
The Transitions Signature GEN 8 lens technology incorporates a fully reinvented system, including a reinvented matrix and new photochromic dyes, which has not been done since the launch of Transitions V lenses in 2005.
So what does all that mean for you and your patients? Simply put, 3 minutes faster fade back and up to 30% faster activation than Transitions Signature 7.

Not only are Transitions Signature GEN 8 lenses faster in activation and fade back, they are even darker than previous generations. They will continue to provide 100% UV protection and help protect from harmful blue light indoors and out.
In celebration of the new line, Essilor and Transitions Optical have also launched the NEXT Gen Offer running through the end of 2020. This is good news for your practice to help increase your optical revenue while also good news for your patients to receive a free pair of qualified clear lenses!

If you're already part of the Icare family, CLICK HERE to enroll in the program through the Partnership Rewards Portal. Then simply enter "Essilor Next Gen" in the special instructions when placing your order through our proprietary myIcareLabs.com customer portal.

CLICK HERE for the Next Gen Offer eye care professional FAQ to learn more about the program.
For more information on Transitions lenses, check out the Transitions page in our Resource Center.
IcareLabs is excited to be part of the worldwide launch of Transitions Gen 8 which will help increase patient satisfaction all across the globe! If you'd like point-of-purchase material for your practice, let your account manager know. If you'd like to join the Icare family today, click the link below to open your account.