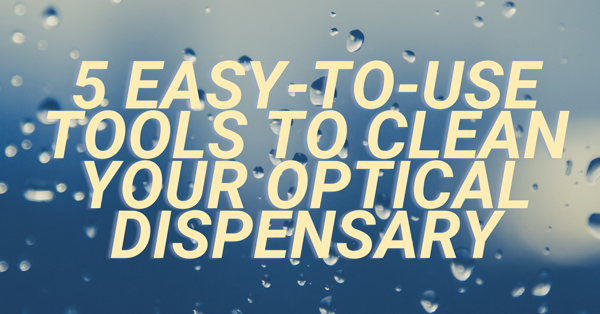 With 2020 coming to a close, one thing that seems to now be part of the lexicon going forward is a renewed interest in keeping things sanitized. While we hoped this would be over by now, it is very obvious that Covid-19 will remain with us for at least a good portion of 2021.
In the past, simply dusting frames off once a week was about all the "cleaning" we did. Times have changed and our customers are demanding more out of us regarding sanitation. This takes time that many of us do not have, but it must be done.
Luckily, thanks to technology there are more tools than ever before to sanitize your frames and high usage areas in your optical dispensary. Let's take a look at 5 great options that can get the job done quickly and easily.