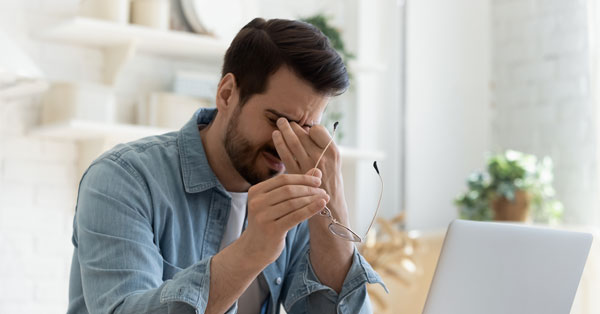 Blue light protection for patients continues to be a priority for many ECPs. The damaging effects of HEV or blue light are just starting to be fully understood. We know your patients are looking for an affordable, clear lens option to protect their vision and overall eye health. That is why in the fall of 2019 we launched our Blue Guard family of lenses.
Blue Guard lenses rely on embedded protection in the lens blank that absorbs blue light reducing harmful HEV exposure by around 20%. Blue Guard is not a coating and can be ordered without AR or with our full line of house-brand or Crizal coatings. This allows you to offer your patient superior protection with your favorite non-glare treatment. No heavy blue, purple, or yellow hue!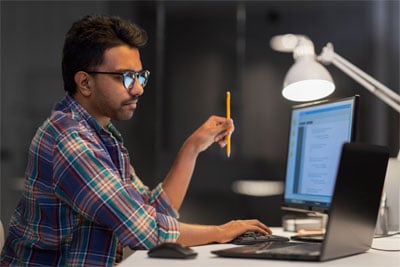 Blue Guard is a clear lens that will demo well with the blue light pens everyone uses these days. With integrated UV protection Blue Guard lenses offer just the right amount of blue light protection while allowing for superior contrast sensitivity and color perception. All of this will give your patient's eyes a break throughout the day by reducing digital eye strain.
Blue Guard Lens Availability:
Available in CR-39, polycarbonate, trivex, and 1.67
Offers 3x the blue light protection of standard clear lenses
100% UV protection
Suitable for both children and adults
Compatible with Crizal, IceAR with Silk, IceAR, and standard AR
More long-term studies will be needed before we fully understand the possible damage our eyes may be experiencing due to constant exposure to blue light in our digital devices and the world at large. But as anyone that spends a moderate amount of time in front of digital devices can tell you, the effects of digital eye strain are very real, well documented, and experienced by many of us.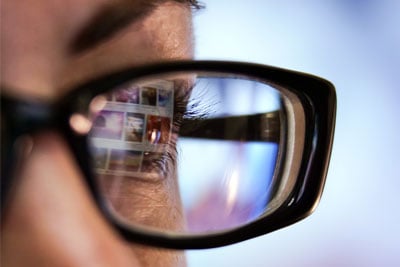 Our new Blue Guard line of lenses will help protect your patients with a wide variety of lens choices to fit almost all your patients' lifestyles. A simple "needs-based" conversation should help you qualify your patients on the level of blue protection best suited for them.
Blue Guard demo kits are available for $10. They include a blue light pen, Blue Guard demo lens, and a plano demo lens that allows you to show patients the protection provided. Ask your IcareLabs account manager to order yours today.
We are all in this together. Let's take care of each other. Give your patients the protection they need.