BlueGuard Lenses By IcareLabs Now Available!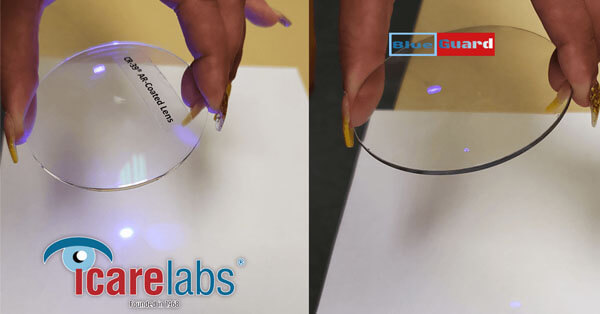 You asked and we listened! After getting feedback from our customers that they would like lenses with blue light protection that can be demo'd for patients; IcareLabs is proud to now offer our new Blue Guard lenses that will be able to do just that!
Let's take a look at availability and how this new line will fit into our other house brand and name brand lens offerings. We'll also breakdown what your patients can expect with this fantastic new option providing protection from harmful UV and blue light.
- Available in single vision, Heritage, Legacy, and Shamir progressives
- 3x the blue light protection of standard lenses
- Suitable for both children and adults
Much more long-term studies will be needed before we fully understand the possible damage our eyes may be experiencing due to constant exposure to blue light in our digital devices and the world at large. But almost anyone that spends a moderate amount of time in front of digital devices can tell you, the effects of digital eye strain are very real, well documented, and experienced by many of us.
Our new Blue Guard line of lenses will help protect your patients with several options to fit almost all of your patients lifestyles. A simple "needs-based" conversation should help you qualify your patients on the level of blue protection best suited for them.

(Pictured on the left, a clear CR-39 lens. On the right, a BlueGuard CR-39 lens blocking blue light)
You'll be able to show the blue blocking capabilities of BlueGuard lenses with a blue light pen and plano demo sample lenses. These simple, yet effective demonstrations can be instrumental in helping your patients to see for themselves the protection that is built into each pair of BlueGuard lenses.
You'll be able to order BlueGuard demo kits from IcareLabs at cost for only $10. This kit will include a blue light pen and Plano demo lens. If you're already part of the Icare family, simply contact your account manager to receive your demo kit today!
If you're interested in opening your IcareLabs account and have questions about what our BlueGuard lenses can do for your practice, just give one of our friendly new business representatives a call at (877) 272-4407 today or click the button below to request our full price list.
You can also CLICK HERE for more information on all of our blue light filter resources on our updated Resource Center.