FogAway Spray Is Now Available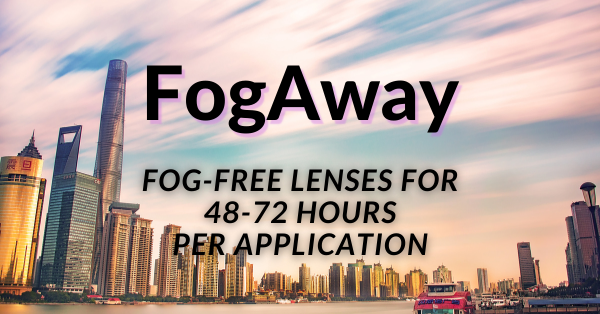 Wearing masks has definitely been a task for everyone. The difficulty is patched up even more with those wearing glasses. Fogging issues can be a real and ever severe problem for eyeglass wearers while utilizing the protection of a mask. I personally fall into the glass wearing, category so when IcareLabs started researching this FogAway product I was super excited!
We had tried a couple of other tricks and even a few over the counter products and nothing worked well on lenses with AR coatings. I have to admit that I was a bit suspect, but I was willing to try anything to quit dealing with my glasses fogging up.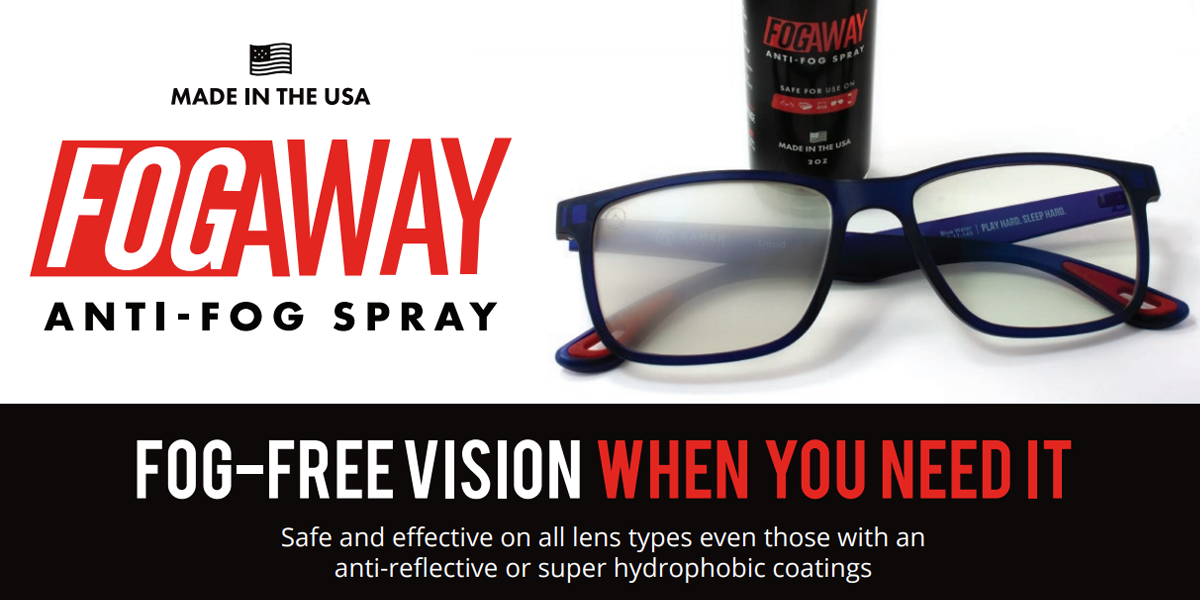 We heard about FogAway from an optician (and friend) that uses our services. She was raving about how well it works so we ordered a case for all of us to try. We knew we couldn't promote a product that doesn't live up to the high standards we set for ourselves here at IcareLabs.
Being so tired of my lenses fogging up I was very eager to use it on my glasses to see if it really works as well as we were told. After cleaning my lenses, I sprayed both sides of the lenses with FogAway, rubbed it in real good with my fingers, and then used my cleaning cloth to wipe the rest away. I did this on a Friday, and I was very active over the weekend. To my surprise, no fogging for the whole weekend! One application lasted 4 days.
I was so ecstatic on Monday to tell my boss that from Friday to Monday there was still no fogging. Everyone else on the customer service team that tried it was able to confirm the same results. All weekend long, no fog at all. From that point on, we knew we had to let all of our customers know about this amazing product.
I might not be able to pronounce most of the ingredients on the bottle, but I do know that it works, and it works well! I reapply it every three to four days and I stay fog free. That is good enough for me!
Feedback from our customers who have started using it and selling it has been fantastic. Most have mentioned what an easy sell it is and how much their patients appreciate them offering a product that works. While anti-fog coatings work well, they do seem to be a permanent solution to what we hope is a temporary problem.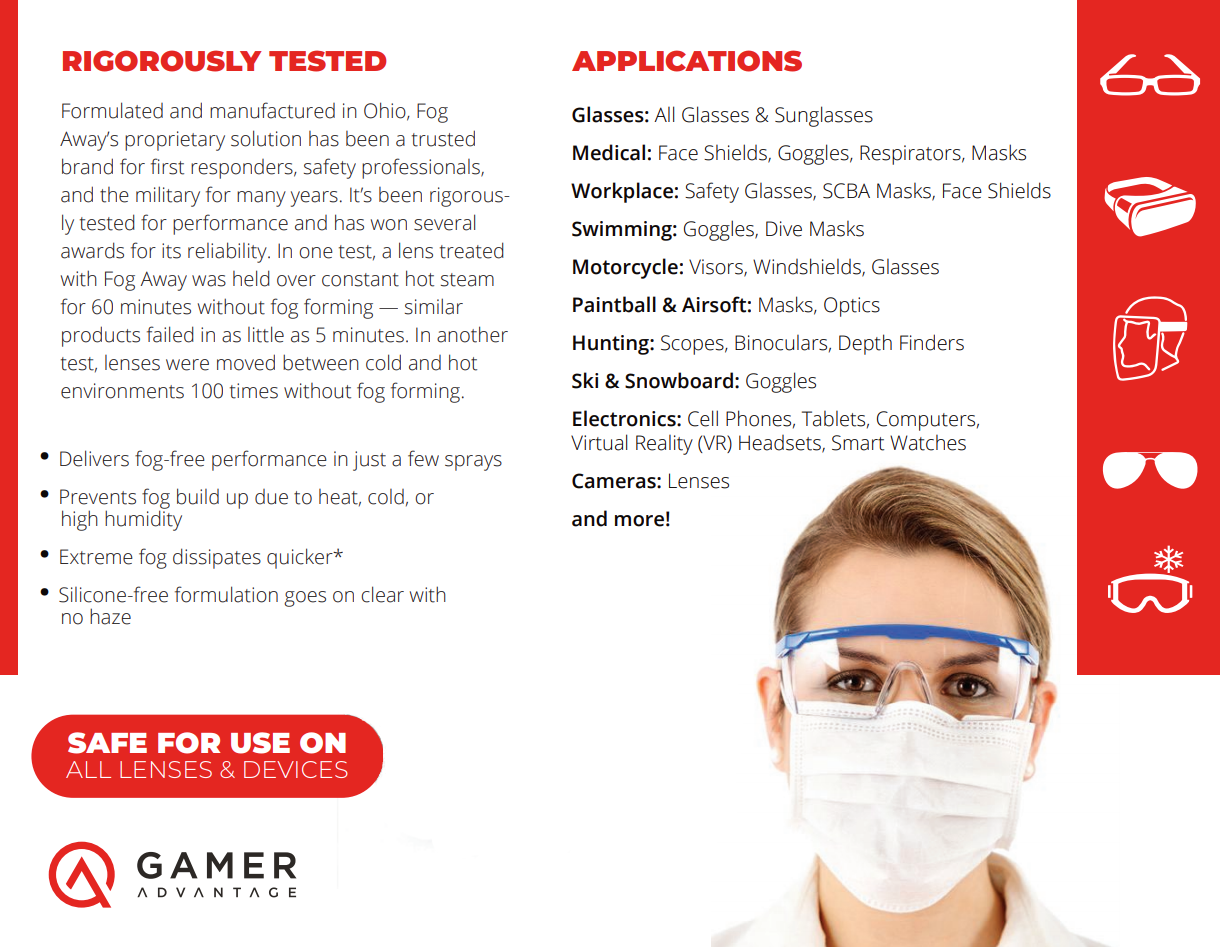 We recommend keeping a bottle out where you dispense your glasses and offering a spray to every patient when you dispense their glasses to them. Anyone that doesn't decide to buy a bottle from you right then will surely be back in 4-5 days after the spray wears off and their lenses start to fog up.
To purchase a case for your showroom floor, click the button below. If you're like me and don't believe it till you see it for yourself, reach out to your account manager for a trial bottle at cost.
We know you and your patients will love it as much as we do once you get to try it!