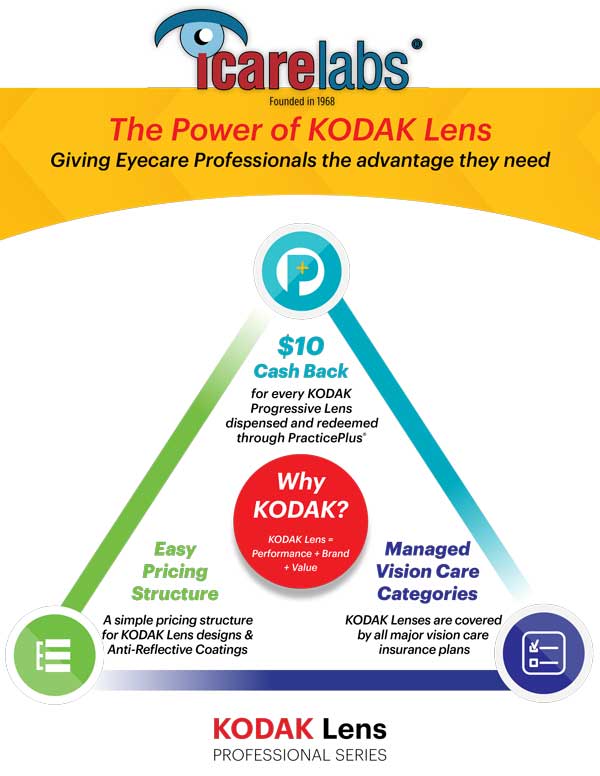 Feb 7, 2020 4:25:45 PM
The power of a brand name cannot be underestimated. You see it every day in what sells with your frame selection. Companies and corporations fight for brand name recognition as they understand the value.
A global survey found that 59% of respondents prefer to buy new products with a brand that they know. No other product in our lens industry has a more recognized name than Kodak Lens. While Kodak cameras are no longer hot sellers thanks to the smartphone, the name continues to hold on.
Read More