Why Google My Business Is Important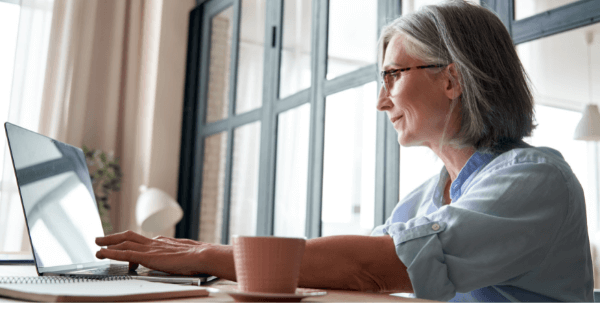 The Top 6 Benefits of Google My Business
Being on the first page of Google's search results isn't a miracle or the luck of the draw. It takes strategy, work, and time to see your website show up. Fortunately, part of this strategy is quick, easy, and free—like setting up a Google My Business (GMB) listing for your practice.
Whether you're looking to increase awareness of your business or convert search traffic into patients, having a GMB increases visibility. If a Google user has to spend more than 5 seconds looking for an answer, they've already moved on.
Essentially, Google gives you a free ad that shows up on the right side of the search results page, and users love when their search quickly gives the results they want. It's a win-win.
Why Does Your Business Need to Show Up on Google?
There's no denying that Google is the biggest name in internet search engines. So when you incorporate a Google My Business listing, you're using one of Google's services to increase your visibility on its own search engine. This boosts your chances of appearing higher than your competition.
On the flip side, you could be penalized for not having an updated listing. Google and its users crave a positive user experience, which means information is easy to find and shows up after one search. With your GMB listing, your potential patients can easily find you and get their questions answered.
Reap the Benefits of Google My Business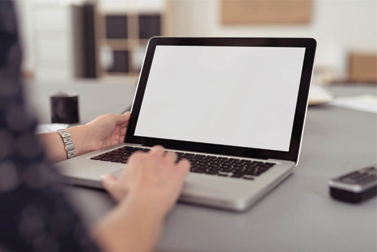 A little bit of time spent setting up your GMB account can deliver some excellent results in increasing your practice's exposure online.
1. Build Visibility & Credibility
A strategic, well-planned GMB listing gives Google what it needs to pull information and understand your business. So, when someone searches for your business or services, your listing is more likely to be pulled and appear in the top three search results—Google's Local 3-Pack. Even if a user doesn't pick yours, at least your name is getting exposure, and with time, exposure can lead to conversion.
Local 3-Pack? Let's talk about that for those who haven't heard it before. These are the three listings that appear first when a user searches "near me." Google populates the most relevant websites based on their online presence, which considers whether or not that website has a GMB listing available.
You can think of your GMB listing as a front-page ad in a newspaper. You would trust that, right? When a user sees your business name with all the contact and location information they need, it builds trust and credibility in your business. And when a business looks credible, it lends well to having that user choose your practice.
2. Appear in Local Search Results
When people search for a service, they will likely type in "near me" along with it and click Google Maps to find the nearest location. Here's where a GMB listing is key. Because your listing is through Google, your business will show up in these local search results, further increasing your visibility and exposure.
Appearing in Google Maps can help with attracting new patients. Maybe someone recently moved to your area or they've never had an eye exam before in their hometown and don't know where to go. Google Maps will use your GMB information to populate the results, giving users an opportunity to browse the top local listings. If you don't have a GMB listing, you may be at the bottom of that list. Conversely, if you appear at the top of that list and you have a great rating (see tip 3), your business looks all the more appealing to the user.
3. Display Reviews & Rating
Today's consumerism depends hugely on using the web for everything. And when it comes time for a user to decide where to spend their hard-earned dollars, Google reviews play a huge role.
With Google My Business, your reviews and rating will appear in your listing. This gives users the chance to read what other people like them have to say about your business.
The more reviews you have, the better. To get clients to write reviews, you can offer them some kind of incentive or send out a feedback request with a follow-up email. And, to get great reviews, make sure you're providing an excellent patient experience.
If there's one key point to all this: always respond to your reviews, especially the negative ones. How you handle negative feedback can show potential patients that you genuinely care about the experience everyone has in your practice. For negative reviews, extend your understanding and ask that they contact you to discuss their experience further. Ignoring negative reviews may lead to users ignoring you as a choice. You don't care, so why should they?
4. Stand Out From Your Competition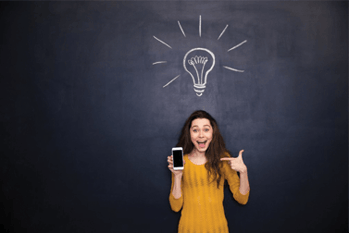 Standing out from your competition could go one of two ways.
First, it could be that your competition isn't using Google My Business. In this case, you have a much greater chance of appearing in the local search results (all the better if you're in a less populated area). That's an advantage you don't want to miss out on.
Second, you may be battling against businesses that already have a GMB listing. So, when your business starts one, at least you'll be competing on the same playing field. Then when you optimize your website listing and keep your reviews in mind, you'll have a good chance of enticing potential patients to pick your practice.
5. Communicate With Clients Easily
Users search online for information—but what takes this to the next level is when they can communicate with a prospective business in real-time. With the GMB app, users can ask a question on your business listing, and it will notify you right away. This opens a direct line of communication, in which the user gets the answers they seek, and you can try to land a potential patient.
6. Control What Google Displays About Your Business
Once you claim your profile, you can customize your listing how you like. If you don't, Google will display information about your business that may be incorrect (and ultimately confuse your potential patients).
You can verify, update, and edit all the information displayed about your business. Ensure that your contact information is always updated, including your address, phone number, and business name. To make your GMB listing more enticing, add some images! Show your prospective visitors what it looks like inside and out. (Bonus points if you have the photos taken by a professional.)
Bonus: Set It Up for Free!
And what's the cherry on top of this sweet deal? Setting up your Google My Business listing won't cost you anything. It's a free service offered by Google packed with benefits for your business. If you need some help getting started, Marketing4ECPs offers a free eBook resource with 8 steps to get your business set up on Google My Business. What are you waiting for?