How To Market An In-Office Event Like A Trunk Show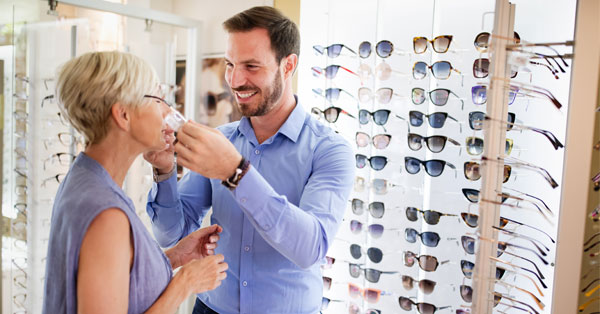 It's no secret that new products create excitement. When you've got stunning new eyewear to show off, a trunk show is a perfect way to generate interest in the products — and your practice! So, what exactly is a trunk show?
It's a collaborative effort between your practice and an eyewear supplier, aimed at showcasing a particular brand at an exceptional price. Not only are trunk shows fun for existing patients, but they also help new people find your practice. If you're wondering just how to market your in-office event like a trunk show, read on for some tips.
Decide on Your Suppliers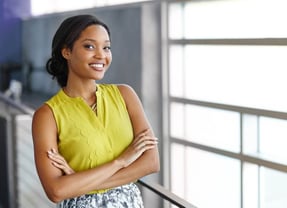 The supplier you choose to showcase at your trunk show can be a huge asset to your event. You probably know at least one eyewear rep who just lights up a room — that's the person you want at your trunk show!
A great supplier rep can not only speak to the products in a meaningful way, but they can also help offset the costs of the event. Don't be shy about asking them for help with door prizes or items to raffle off.
Tap Into Your Team
The most successful trunk shows have the full buy-in of your staff. Take the time to ensure they're up to speed on the brands you're promoting.
Get them excited about it! A trunk show is a fun way for them to do something different than their day-to-day tasks. You've probably got a social butterfly on your team who would love to help plan a fun event.
Tap into your team's talents for planning and organizing too — and into their social media presence by asking them to share the trunk show details with their networks.
Targeted Timing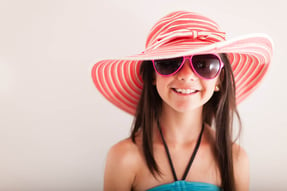 Your event should have a theme or at least have a seasonal tie-in. There are plenty of options!
Maybe you want a summer sale on sunglasses to celebrate National Sunglasses Day. Or perhaps a back-to-school showcase in September is the theme you're going for.
The point is, don't have a trunk show every weekend. These events are intended to be out-of-the-ordinary.
Prep & Publicize
Trunk shows, like any event, take time to do properly. Start organizing the event 4–6 weeks in advance. Send invites to your patients through email and follow up with a phone call.
But don't forget to market to potential patients too! Social media posts and signage at local shops nearby can bring in the people you don't already know.
Your vendors are investing time and effort into the event as well, so ask them to share any content you post on their social media too. Larger suppliers probably have a media relations team, so if you're working with a bigger brand, get them to leverage their contacts and send out a press release to local journalists.
Get To Know Your Attendees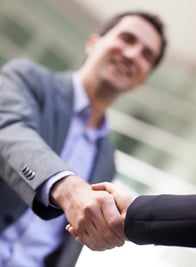 Deep discounts on great brands will attract people who have never been to your practice. Get to know your potential new patients. Make sure the OD is available to chat with attendees and answer questions about your services.
Capturing email addresses through a guest book, an RSVP system, or even a raffle will help you follow up with people later on to book that eye exam you talked about! Of course, always be sure to adhere to your local privacy laws when collecting and using information.
Make It A Party
Trunk shows are supposed to be fun. They're intended to be anything but passive display tables. Make the event an all-day affair. Refreshments, door prizes, and giveaways are all great ways to draw crowds.
Collaborate with local businesses to broaden your reach. Maybe there's a jewelry shop on your block that wants to participate and do some cross-promotion. Is there a local food truck that can park outside your practice? Come for the eyewear — and the empanadas!