Introducing The Kodak Lens Smiles Optical Growth Program for ECPs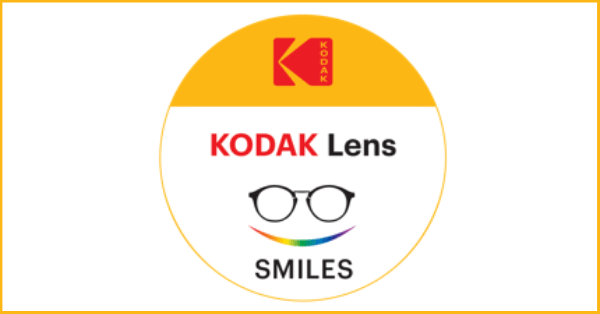 Signet Armorlite believes in supporting Independent Eye Care Professionals and this commitment is clearly on display with the introduction of the Kodak Lens Smiles - a new optical growth program that can deliver up to $15,000 in benefits to your practice.
What is Kodak Lens Smiles?
Kodak Lens Smiles is a program for ECPs to deliver a personal, professional, and memorable optical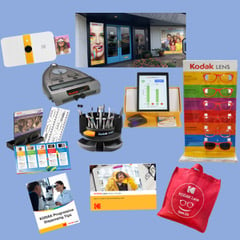 experience for patients buying Kodak Progressive Lenses. Practices joining the Kodak Lens Smiles Program can receive a full suite of tools designed to increase patient loyalty, grow optical profits, and attract new customers. Some of those tools can include:
Managed Care Consultation demonstrating how the right progressive lens can affect practice profitability.
Kodak Lens Blue Light Measuring Unit presents side-by-side lens comparisons of UV and blue light filtration.
Kodak Lens Vision Studio App is a multi-function dispensing tool including point-of-wear measurements.
Cash Rebates for every Kodak Progressive Lens Pair Redeemed.
What to Know Before Joining Kodak Lens Smiles
Smiles membership requires a 2-year commitment to growing Kodak Progressive Lens sales. There are 3 levels of commitment with the greatest value achieved in the Ultra Tier (30 pair/month average incremental growth), but a Premier and Basic Tier are also available. Your Kodak Lens Brand Consultant will recommend the best Smiles tier for your practice.
Plus, all Smiles members will receive the following patient engagement tools:
A Kodak Instant Print camera and film to capture patients wearing their Kodak Lenses for the first time. These photos can turn into effective marketing for the office or on social media.

Kodak Lens Smiles

gift bags you can give to all new patients.
Need More Information?
Click below or contact Nicole Desimone, our Kodak Lens specialist, at ndesimone@signetarmorlite.com or by calling her at (951) 973-2636.