Building a YouTube Channel for Your Eye Care Business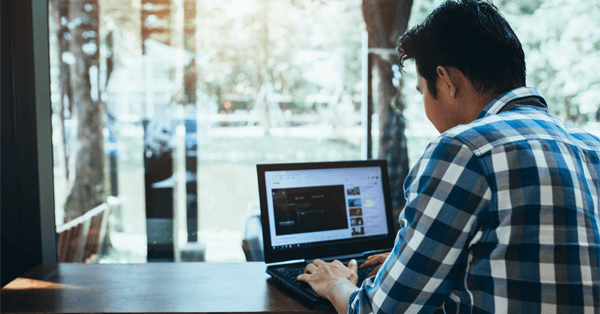 YouTube is the second largest search engine out there. We use it for entertainment, education, even falling asleep! It's become an indispensable tool for day-to-day living—especially among millennials.
So why don't most eye care practices have a presence on YouTube? You probably have a Facebook page, because you know that's where a lot of potential patients are. But consider for a second that YouTube's search volume is three times higher than Facebook's, and it starts to feel like you may be spending your time in the wrong place.To be clear, a Facebook presence is absolutely worthwhile for your business. But so is YouTube—particularly when you realize it's something a lot of your competitors probably aren't doing.
Consumers Trust Businesses That Teach Them Something
Whether it's parents, teachers, or even a TV personality (Bill Nye, for instance), people are used to trusting the people who educate us, and that extends to businesses.
YouTube gives eye care professionals the unique opportunity to answer questions their patients ask the most,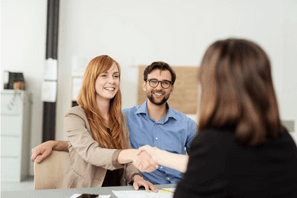 and do so without asking for anything in return. That alone is enough to build a parasocial relationship—it makes users feel like they know you. You've already helped them by providing information and you haven't even asked for any kind of commitment.
Even if the user isn't looking to book an appointment right now, they're more likely to think of you when the time comes. And while this principle is true for most types of content marketing, it's particularly true on YouTube. The user already feels like they know you (at least a little bit). That makes you an easy choice.
Flex That Expertise!
You worked hard for your qualifications. You have a lot of practical knowledge to offer, and a lot of people can benefit from that. Yes, you put your expertise to work every day at work. But how great would it be to reach even more people?
Whether you specialize in an area like vision therapy, or you're just really really good at helping your patients find the right frames for them, you have information and a perspective that potential patients haven't heard yet. Building a YouTube channel is one of the best ways to get it out there.
Use Your Platform to Discuss Your Passions
If someone were to ask you "what do you wish your patients or potential patients knew?" You'd probably have at least one topic that you felt strongly about. The reality is your patients will probably never ask you that question. But that doesn't mean they shouldn't know your answer regardless.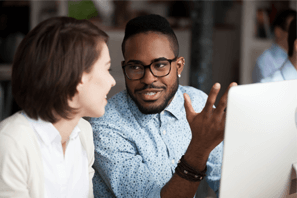 Of course, you want to build your business. But you also want to help people. You can do both when you start talking about the things you're passionate about as a professional.
There's an important caveat here: you have to communicate your passion in a way that matters to your patients. They may not see the value in the technology you've invested in. But they probably will see the value when you talk about the asymptomatic nature of diseases like glaucoma. Putting your passions into context is crucial if you're trying to get patient buy-in.
All That's Left to Do Is Get Started
It's incredibly common for first-time video creators to feel paralyzed. They want their videos to be perfect and professional. But no matter how much preparation you do, your first few videos won't be as good as you want them to be. The absolute best thing you can do is to put them out anyway. Your audience will appreciate the authenticity, and you'll get the benefit of learning by doing.
At the end of the day, YouTube can help you educate your audience and build connections with potential patients. It's a worthwhile time investment for virtually any eye care practitioner.
Check out these two Optometrists crushing it on YouTube:
Dr. Joseph Alley: https://www.youtube.com/c/DoctorEyeHealth
Dr. Jennifer Wan: https://www.youtube.com/channel/UC6MsSaY1bEiR9W-eODaUvmw