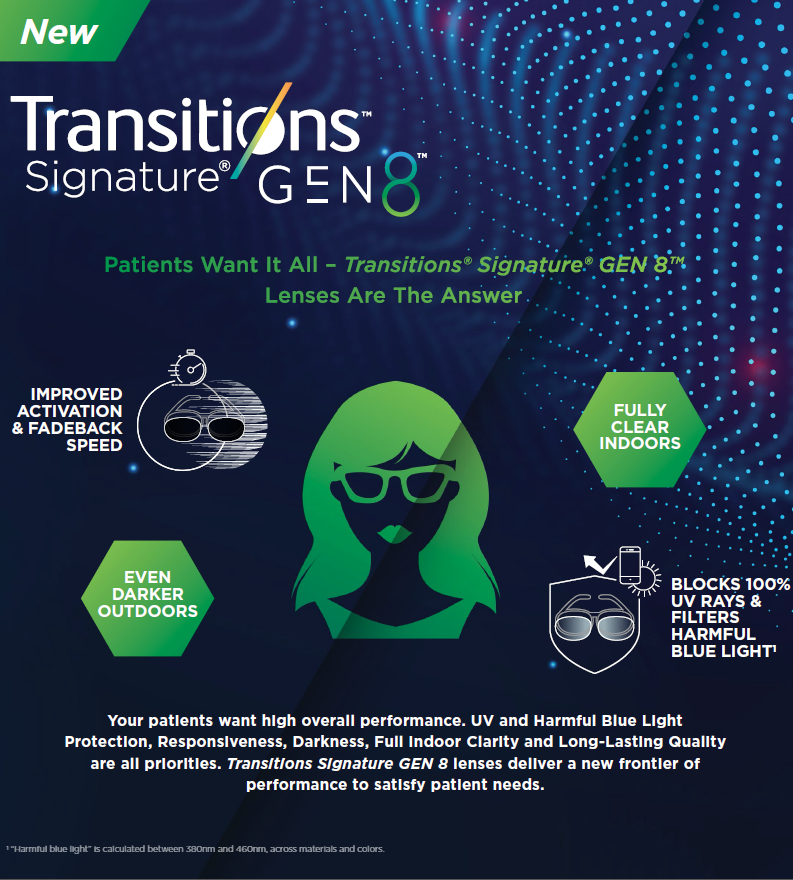 Jul 17, 2019 9:15:59 AM
With the launch of the new Transitions Gen 8, IcareLabs wants to make sure your practice has all the tools necessary to make 2019 your best year yet. Our previous blog on the Gen 8 launch has the availability chart and much more.
This blog will go over some key strategies and best practices to help your optical dispensary sell more Transitions lenses than ever before!
Read More