PracticePlus & IcareLabs Gives Your Optical $30 Back Per Qualified PAL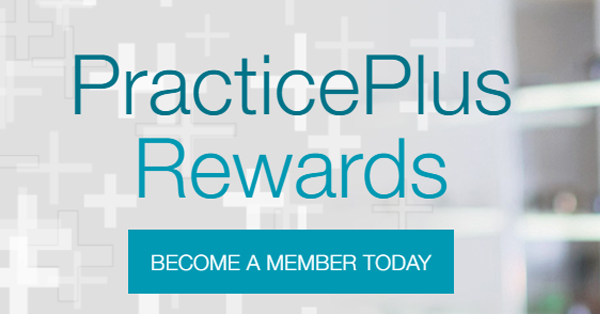 The PracticePlus program can be your complete office solution for your patients. From help with your in-office displays to name brand lenses and no-glare coatings your patients will love.
The program also includes easy to achieve goals that provide lifetime rebates for your optical. Right now, you can even get double your money back through the end of 2020!
The PracticePlus program from Kodak Lens always gives you $10 back for every pair of qualified progressives lenses. Plus, through the end of Q4 here in 2020 you'll also receive an additional $10 back for every incremental pair!
If you're a new member of the Icare family utilizing PracticePlus, you can also qualify for our digital progressive new account promotion to receive $10 back on every digital PAL for your first full 90 days.
This means you could be getting $30 back on every qualified Kodak Lens digital PAL to really help you boost your margins and end 2020 with a bang!
All Kodak Lens PALs qualify for the Double Down promotion with PracticePlus through the end of 2020:

New IcareLabs customers taking advantage of our digital PAL promotion can receive the $10 account credit for the following digital Kodak progressive lenses:

Registering your optical for the PracticePlus program is quick and easy. Just go to https://www.practice-plus.net/ then click on the "Become A Member" button or "Register" at the top right-hand of the page.


From there, you'll enter your practice's information, wholesale lab suppliers, pay to information, group affiliation, and how you heard about the PracticePlus program (feel free to let them know IcareLabs sent you). You'll also need to download and sign their W-9 form as your application can't be finalized without this on record.
Once your application is completed and approved, you're all set to take advantage of all the PracticePlus benefits. This includes the Kodak Lens Corner and the Kodak Lens Experience along with $20 back on qualified Kodak Lens PALs through the end of 2020. You'll continue to receive $10 back on qualified Kodak Lens progressives for the life of your account. New IcareLabs customers can also take advantage of our digital progressive promotion for their first full 90 days!
For even more savings, request the IcareLabs Kodak Two-Tier price list so you can take advantage of some of the best high-index material and Transitions lens pricing in the industry. Click the button below to learn more!