Blue Light Protection Available From IcareLabs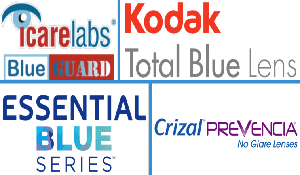 What is blue light?
Blue light is at the bottom end of the visible light spectrum with the shortest wavelength and the highest energy. Blue light is often referred to as violet or violet light. Blue light is just above ultra-violet (UV) in the light spectrum.
Blue light is defined as visible light ranging from 380 to 500 nm. In some circles, blue light is broken down further into 2 segments – Blue-Violet (280 – 455) and Blue-Turquoise light (455-500nm).
Before we get to breaking down the blue light products that we carry here are a few key points you need to know.
1) Not all blue light is bad. Blue-Turquoise light is very important in regulating circadian rhythm, the body's natural wake and sleep cycle. Day time exposure to Blue-Turquoise light helps maintain a healthy circadian rhythm while over-exposure at night can cause insomnia
2) Blue light has been proven to contribute to digital eye strain
3) The human eye is not very good at blocking blue light
4) Blue-Violet light exposure may increase the risk of macular degeneration
5) Blue Light is everywhere
6) Your customers aware of blue light dangers are looking to you for solutions
IcareLabs has multiple products to help ensure you are giving you patients the best protection to fit their needs.
Here is some information on the various blue light products IcareLabs has to offer: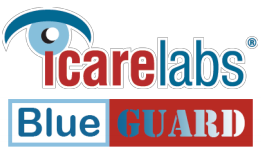 Clear lenses offering just the right amount of blue light protection while not interfering with visual comfort and color
3x the blue light protection of standard lenses
Suitable for children and adults
Blue light pen and plano BlueGuard demo samples available for only $10. Please reach out to your account manager to get yours today!
This is Essilor's blue light product that protects against "harmful blue light".
Clear lenses offer 20% average protection in the Blue-Violet range (415 – 455nm)

Allows beneficial blue light in that helps regulate mood and sleep cycles

Transitions lenses help protect against harmful blue light both indoors and out.
Transitions Signature lenses filter 1.4x more harmful blue light than a basic clear lens indoors and 8x more harmful blue light than clear lenses outdoors
Transitions XTRActive lenses filter at least 2x more harmful blue light indoors and 8x more harmful blue light than clear lenses outdoors
Transitions Vantage lenses filter at least 2x more harmful blue light indoors and 6x more harmful blue light than clear lenses outdoors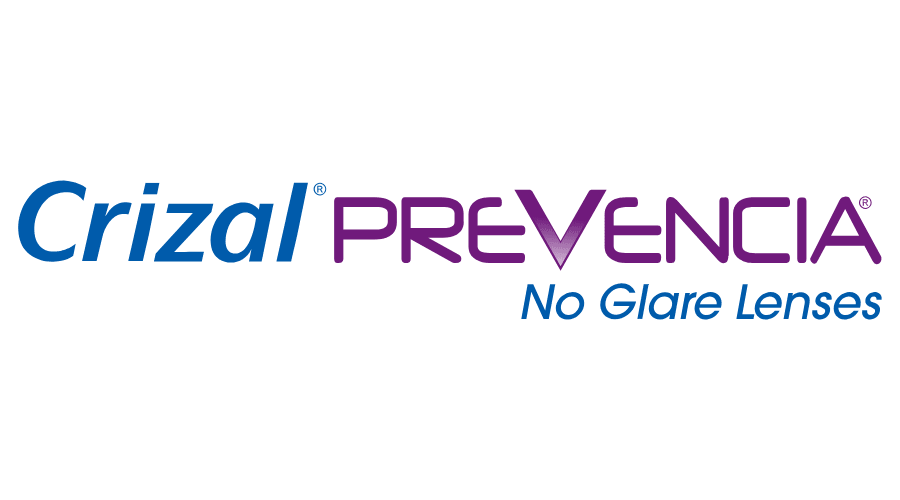 A premium anti-reflective coating

Selectively filters up to 20% of harmful Blue-Violet light

Allows beneficial Blue-Turquoise light to pass through

Reveals a slight purple hue showing that the lenses are working

Provides clear, comfortable vision while resisting glare, smudges, scratches, water, and dust

Filters up to 80% of blue light

100% UV protection

Provides protection from glare and reflections with a built-in premium no-glare coating

Options of clear (indoors) and polarized (outdoors)

Available in single vision, Kodak, Heritage, and Legacy progressives
Trusted and recognized Kodak brand name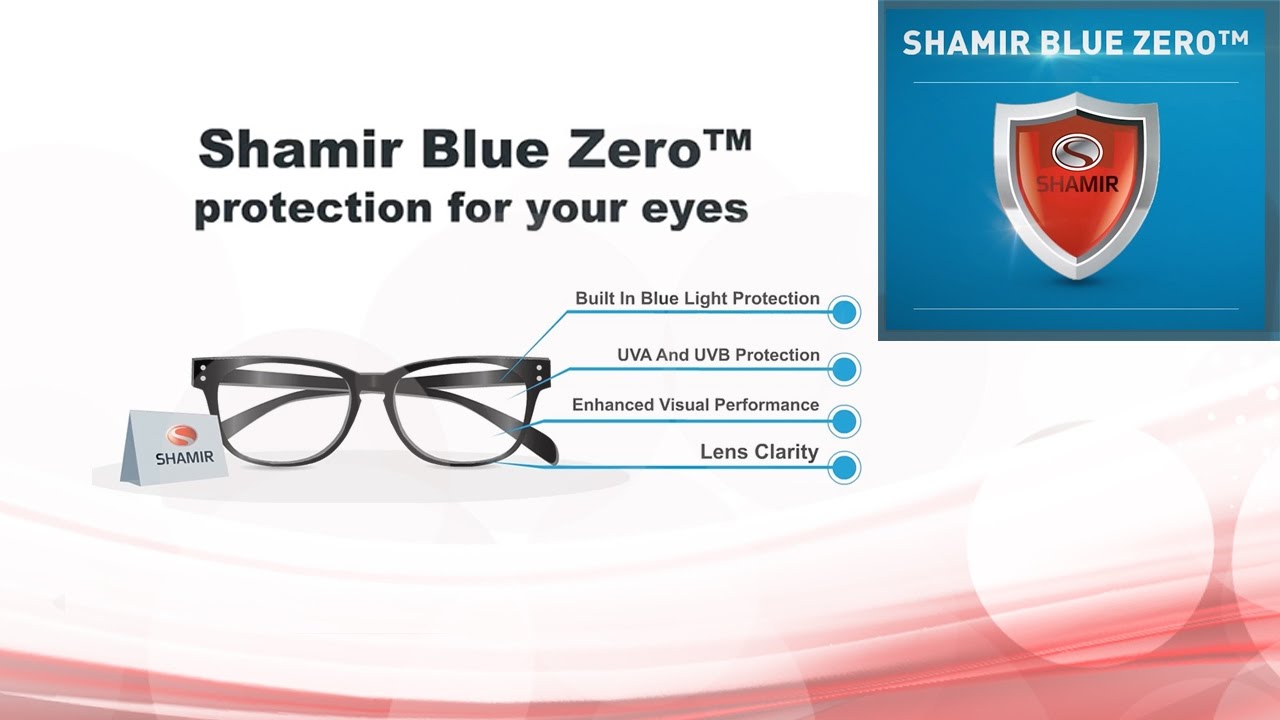 Clear lens ensures comfortable vision in all light conditions

Absorbs just the right percentage of blue light without interfering with comfortable vision

Perfect choice for adults and children

Available in single vision and Shamir PALs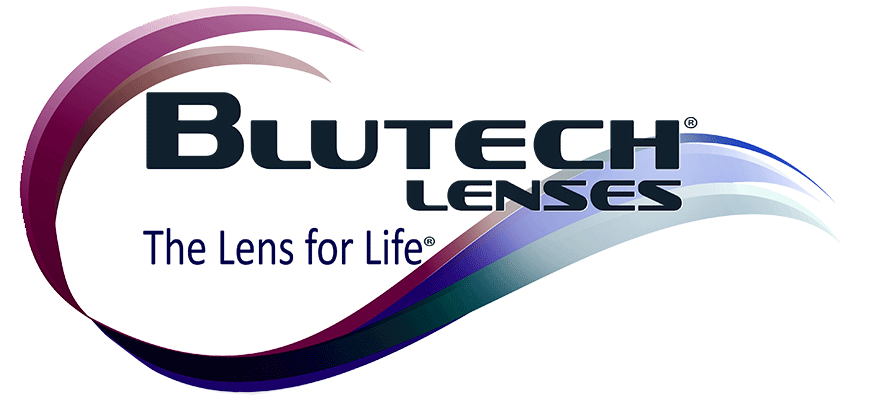 Available in indoor (1.56 and poly) and outdoor polycarbonate

100% UV protection

Allows 86% light transmittance and 76% blue light (400-460nm) blockage

Indoor Poly Ultra

in single vision

Allows 91% light transmittance and 74% Blue Light (400-460nm blockage)

Outdoor Polarized Gray Poly

(85% tint) 92% blue light protection (400-500 nm)
Outdoor in SV and digital PAL offerings

As you can see, IcareLabs has just about all of your blue light needs covered. For more information on all of the blue light products listed above, visit our Blue Light Resources page at our new Resource Center. There you'll find sales aids, brochures, and much more all at your fingertips.


If you'd like to see our full price list including all of our blue light products then click the link below and one of our friendly new business representatives will be in touch to make sure you've got all your questions answered. See the Icare difference today!