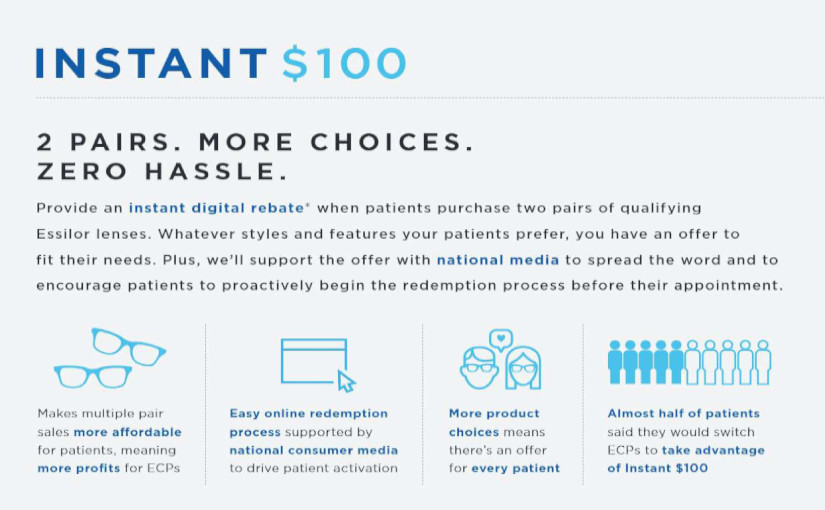 Today marks the end of the wildly successful Ultimate Lens Package from Essilor of America.
Tomorrow (February 1st, 2019) launches the new Instant $100 that builds off of and improves an already successful formula. Now your patients will have more options than ever, and you can help increase your revenue like never before!
On top of that, the patients themselves will have the power to redeem their incentive INSTANTLY! This is the promotion the delivers patients, not paperwork!