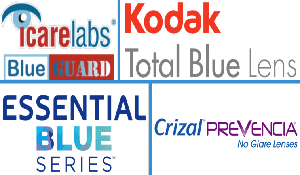 What is blue light?
Blue light is at the bottom end of the visible light spectrum with the shortest wavelength and the highest energy. Blue light is often referred to as violet or violet light. Blue light is just above ultra-violet (UV) in the light spectrum.
Blue light is defined as visible light ranging from 380 to 500 nm. In some circles, blue light is broken down further into 2 segments – Blue-Violet (280 – 455) and Blue-Turquoise light (455-500nm).
Before we get to breaking down the blue light products that we carry here are a few key points you need to know.