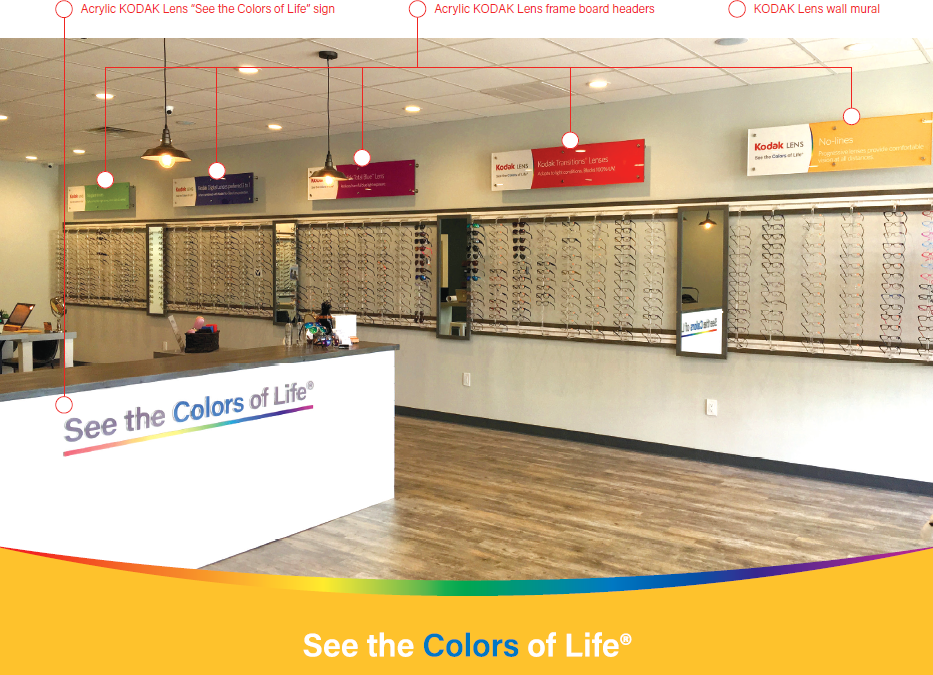 Jun 11, 2019 11:14:22 AM
Kodak Lens now offers 2 options to help you upgrade your office and set your practice apart from the rest with one of America's best known brands and it's Kodak Lens Corner Educational Center or the Kodak Lens Experience.
Take advantage of the solution that best fits your practice's needs while helping drive patients through the door and give them hands on point-of purchase materials that help them understand the benefits of various lens upgrades.
Let's take a look at both options so you can see what Kodak Lens can do for your bottom line.
Read More