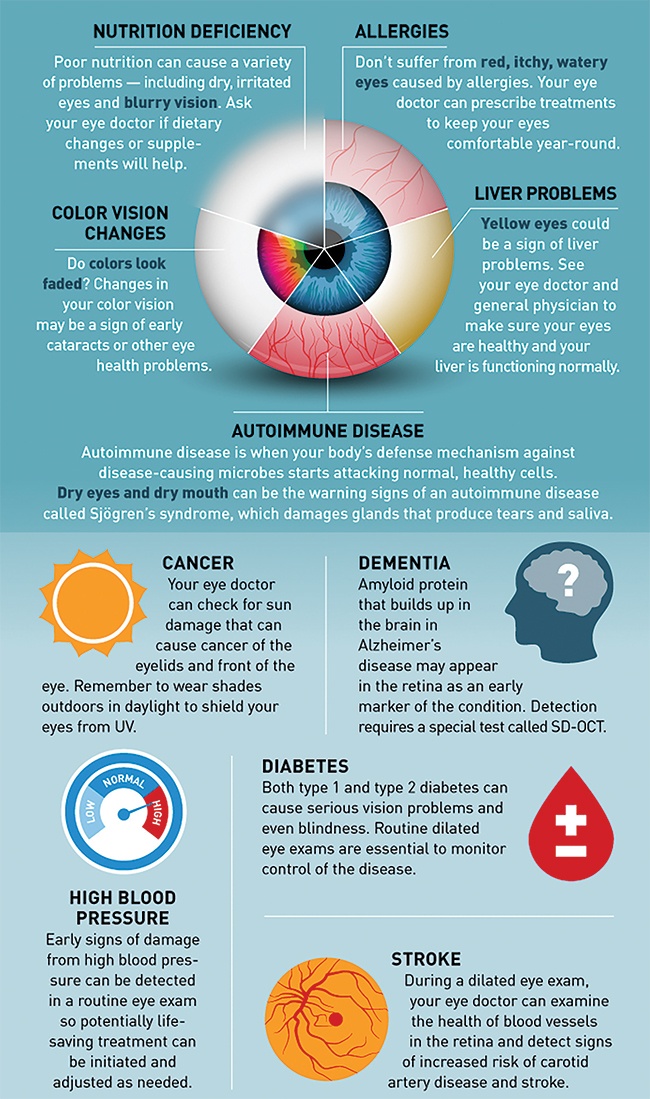 Apr 4, 2017 11:18:46 AM
Just in case you missed it, there's a great infograph in the March 13, 2017 issue of Vision Monday. It gives great information you can share with your patients about factors that can effect eye health. "Studies have shown that eyes are definite windows to our overall health."

Remind your patients that annual eye exams are an important key to healthy living, and that many health issues may be identified and/or predicted during their eye doctor visit.
Read More