5 Easy-To-Use Tools To Clean Your Optical Dispensary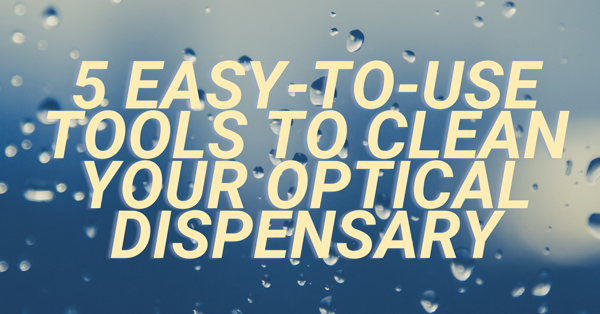 With 2020 coming to a close, one thing that seems to now be part of the lexicon going forward is a renewed interest in keeping things sanitized. While we hoped this would be over by now, it is very obvious that Covid-19 will remain with us for at least a good portion of 2021.
In the past, simply dusting frames off once a week was about all the "cleaning" we did. Times have changed and our customers are demanding more out of us regarding sanitation. This takes time that many of us do not have, but it must be done.
Luckily, thanks to technology there are more tools than ever before to sanitize your frames and high usage areas in your optical dispensary. Let's take a look at 5 great options that can get the job done quickly and easily.

1)

UV Light Sanitizer
UV light is no stranger to those of us in the optical industry. We've been helping patients avoid the dangers of UV light emitted by the sun and other sources for years with polarized lenses. Thankfully, numerous studies have shown that UV light can be an amazing option to quickly sanitize frames and other objects that frequently get touched. A quick search on Amazon brings up a multitude of options from handheld devices to UV sanitizing boxes and more.
There are many options available to utilize the positive benefits of UV light so explore your options to see what will be the best fit for your optical shop's daily clean routine.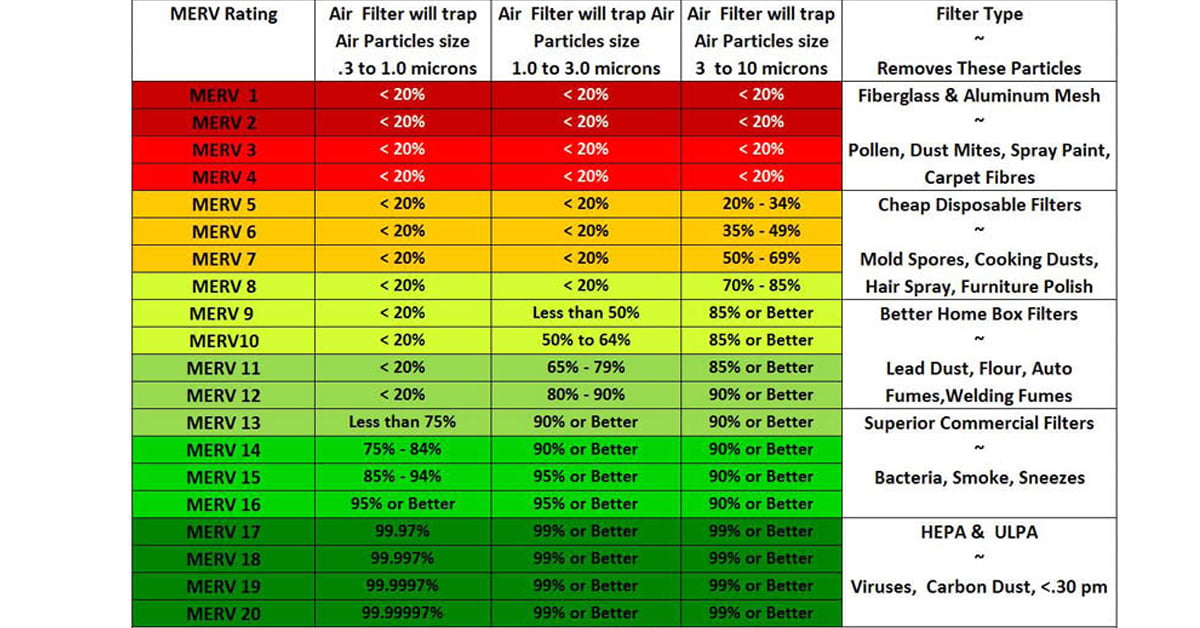 2)

Air Filtration With Or Without Added UV
Air filtration can be an easy way to help combat airborne germs and viruses. By upgrading your air filters to a MERV rating of 17 or higher, you'll be able to filter out 99.97% of viruses and carbon dust from your business. If your optical store already has a contract with an HVAC company to service your filters, talk to them to see what upgrades they offer for filtration.
You may also be eligible to have a UV air filtration upgrade installed within your air conditioning unit itself which is proven to be one of the most effective means currently available to combat airborne viruses. There are also many standalone UV air filtration devices currently on the market. While these upgrades can get pricey, you can help offset costs by utilizing their benefits in your marketing efforts which should help drive patients through your door that want that extra peace of mind.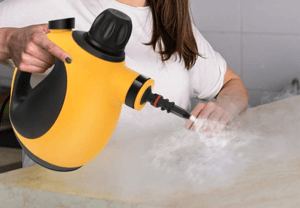 3)

Steam Cleaners
Steam cleaners in various forms have been around for years. The high temperatures utilized to make steam quickly can often push 220°F which has been proven effective to kill up to 99.9% of germs, bacteria, viruses, etc.
Thankfully, you can usually find steam cleaners at most major retailers such as Target, Amazon, and more. They also come in a wide variety from handheld models to steam mops that allow you to quickly and easily sanitize your floor (while also making it look great).
Many models also allow you to add fragrance or cleaning solutions to pack a one-two punch of disinfecting with a pleasant aroma. Many larger retail stores also offer commercial steam cleaning rentals that can help provide a deep clean to carpet or knock out cleaning larger areas faster.
One of the biggest benefits of steam cleaning is how simple it is. To get the job done you only need water and batteries or an an outlet to plug them in. If you forgo things like the added fragrance or cleaning solutions mentioned above, steam cleaners give you an amazing hypoallergenic cleaning tool that can effectively sanitize without harsh chemicals.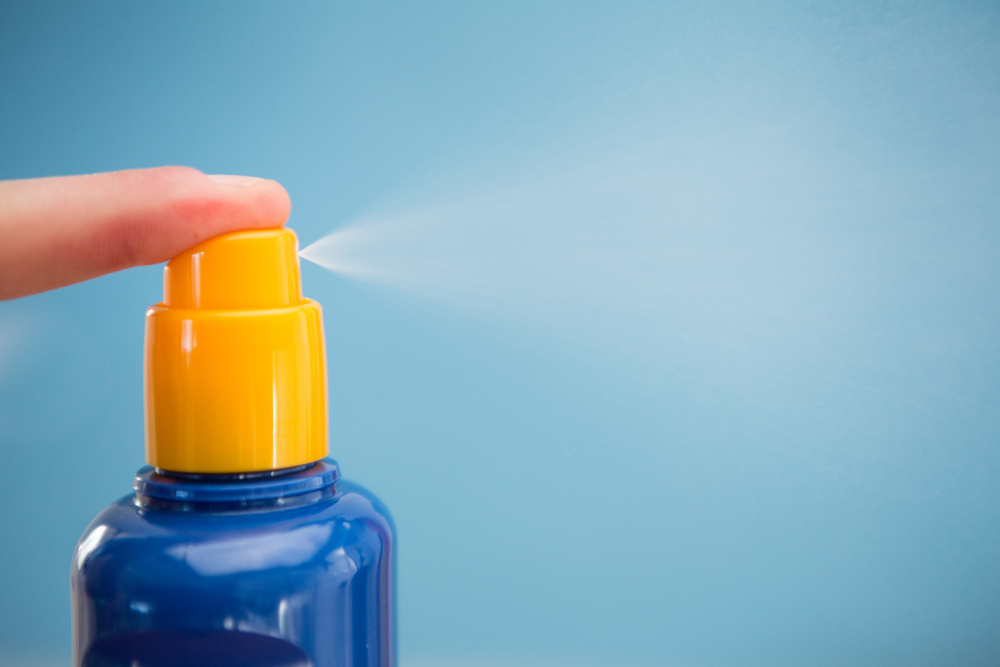 4)

Cleaning Solutions
This is the tried and true method most of us have been familiar with for the majority of our lives. With several products on the market from disposable wipes to sprays, there is no shortage of products available to buy that can get the job done. The CDC recommends using EPA "List N" cleaners which have been verified to effectively disinfect surfaces. They've also made a handy website that allows you to verify the products you're using have the proper active ingredients to meet these standards.
For an even easier all-purpose cleaner, the CDC recommends using a "diluted household bleach solution" consisting of bleach containing 5.25%–8.25% sodium hypochlorite mixed as follows:
- 5 tablespoons (1/3rd cup) of 5.25%–8.25% bleach per gallon of room temperature water OR
- 4 teaspoons of 5.25%–8.25% bleach per quart of room temperature water
Bleach solutions mixed this way will be effective for disinfection up to 24 hours. Alcohol solutions with at least 70% alcohol can also be used.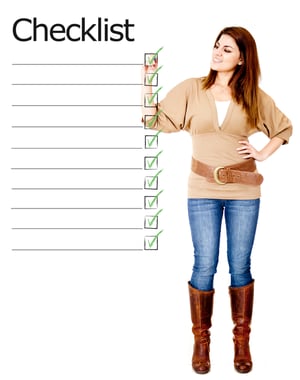 5)

Clean Routines With A Checklist
Having a "clean routine" in place for your optical dispensary is a crucial practice regardless of what other methods you choose to use. Making sure all employees are familiar with the policies and procedures goes a long way to effective disinfection and gives your patients added comfort seeing these practices used.
One of the easiest and most effective ways to institute your clean routine is with a simple checklist. These can be printed out as needed, but a better method is having multiple laminated checklists readily available for your optical staff. A laminated checklist can be checked off as needed with dry erase markers allowing them to be used daily.
Hourly, daily, and as needed checklists for high touch surfaces like tables or frames can help ensure cleanliness standards are achieved. Complacency can lead to a false sense of security or easily avoided mistakes in keeping things clean at your business. One study found surgeons who forgo checklist had a significantly higher rate of preventable errors which just goes to show that all of us can make mistakes if we aren't being careful. Keep in mind that pilots have relied on checklist for decades and these lists play a major role in air travel being one of the safest forms of travel today.
Many states and cities also have specific requirements for your business to operate so please refer to your local Health Department to verify all required procedures are being followed.
Most likely you've already implemented one or more of these suggestions into your daily routines. Hopefully, this can also help jumpstart more ideas to keep your optical as clean and sanitized as it can be! Your customers will notice and appreciate you keeping their health and wellbeing in mind.