2020 Optical Marketing: Social Media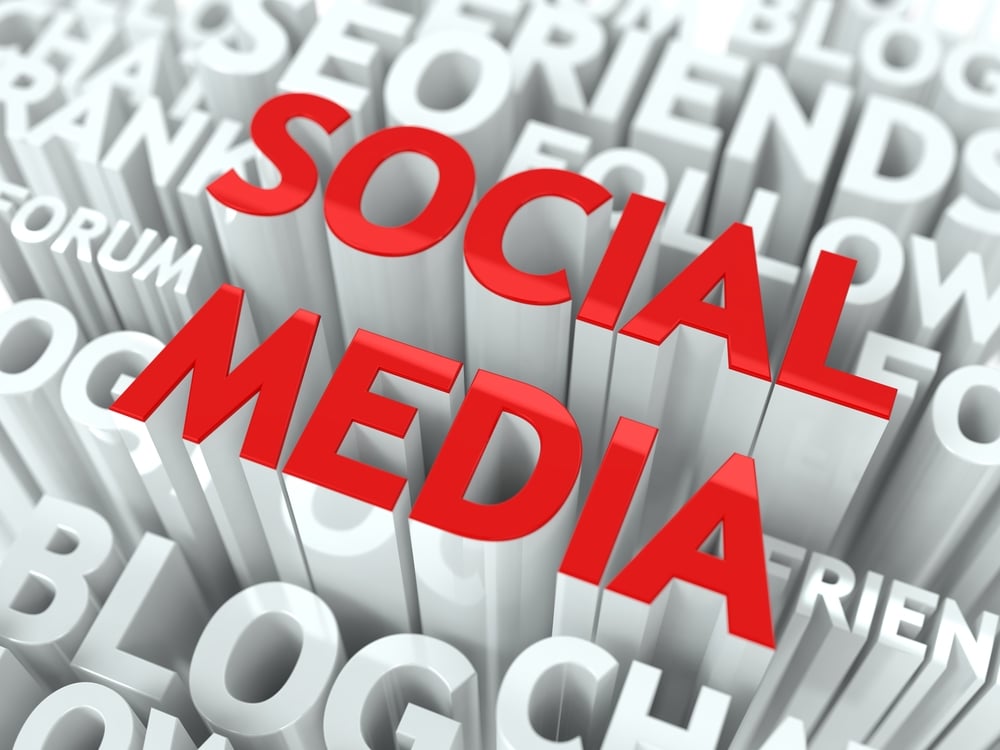 Online marketing for your optical business has never been more important or easier than right now. Social media platforms are here to stay and have been one of the largest influences on our culture in the last 20 years. With all of the various social media services and tools available though, it can seem like a daunting task to market your business successfully even if you're familiar with the basics.
Luckily for you, IcareLabs is here to help! This blog will cover several of the best free and paid options to help ensure your optical dispensary has a great online footprint so your patients can easily find you.
As I covered in my last blog on several of the tools that are available for your online marketing, social media is a big piece of the puzzle to maximize your web presence. One of the best parts about social media is it's usually free to setup your account. Here are step-by-step instructions on how to do that with the top 4 social media platforms:
It's important to remember that you'll need a personal account on any social media you wish to setup a business account with. One of the biggest mistakes made by businesses that are new to social media is setting up a "personal" account for their business. For example, on LinkedIn, my personal account is under Nick Kidd and that account allows me to post to and manage the IcareLabs business page.
This is a very important distinction because without having an actual business page you'll lose out on the functionality of statistic reporting, targeted ads, and several other options that are useful for marketing purposes.
Once you've setup your company pages then you're going to want to start generating some content to help promote your business. What content you share on which social media platform is going to be something you'll need to decide for yourself. Finding your company's voice on a social media platform will allow you to help focus your efforts.
For instance, you can use services like Hootsuite or Buffer to connect all of your social media accounts into one easy to manage app. This will allow you to post once across all of your pages. They include easy to use scheduling tools to help you streamline the process without having to login to each account.
Another route you can go is to post distinct content on each platform. This has several advantages like being able to experiment more to find out which content performs best and the ability to recycle content from one page to another at a later date. Of course, the downside here is that it is a bit more time consuming than using an aggregator to post across each platform for you.
Once you've decided the best way for you to post, you'll need to start generating some content! One question you may be asking yourself right now is what exactly is content? The simple answer is just about anything can be content for your page! You can post pictures of your business with special deals for the week or month. Feature your employees with a quick Q&A on their specialty that they are uniquely qualified to help your patient with. You can post new products or even funny memes too.
Don't be afraid to share what makes your business yours. From your family to being active in your community, those posts can go a long way for your patients. Do you volunteer your time or services to a local charity or under-served community members? Have you talked with neighboring businesses about cross-promoting each other? Do you and your coworkers have a theme song you like to sing to start every day? Don't be afraid to humanize yourself, it's what sets your business out from the cookie-cutter big-box retailers.
Really, almost anything can be content for your pages. The more you post the more opportunities you'll have to see what content performs well and what content doesn't so you can focus your future efforts on posts that get the most engagement. Utilizing the admin tools for your pages is key to your success. The guides listed below provide a great primer on understanding your page analytics.
As an eyecare professional there is a good chance you already feature some of the top name brands like Crizal or Varilux in your optical. One of the biggest benefits of doing so is brand recognition since most of the brands market directly to patients. You can take a look at the social media accounts for brands such as Shamir, Transitions, Essilor, etc. and easily click the share button to re-post relevant articles directly to your page. This is a great way to get information on a new product out to your patients directly from the source.
Now that your generating great content you're also going to need to grow and engage your audience. The more people in your area that you can get interacting with posts on your page will lead to more potential patients walking through your front door. Reacting and replying to comments can help introduce yourself to new patients or help maintain a relationship with existing ones.
After engaging with your comments, don't forget to invite them to like/follow your page. This is called organic growth. The more organic followers your page has the higher it will rank in social media algorithms. Two great ways to help grow this segment of your audience are to offer a special or promotion that asks your patients to share the post with their family and friends. You could also run a contest for products or store credit monthly that asks for shares or likes to participate.
Now that you've got the basics under your belt, it's a good time to start thinking about target ads for your business. If you're already an active member on social media then I'm sure you've seen plenty of targeted ads already. These can provide your business with a much larger ROI then traditional advertising like radio or TV commercials. So what makes a great targeted ad? That's easy, keep it simple! Targeted ads work best when the message is clear and the instructions are easy to follow. A simple graphic with an included call to action will work wonders for you. Here is a good example I made with a free account on Adobe Spark:

They can clearly see the special is for this weekend only and they need to call to book an appointment. Just like your content itself, the options are almost limitless for your targeted ads. With target ads, you'll also be able to limit the area your ad will be shown in. You'll also be able to include keywords to help target your audience even more. With the ad above, I would include keywords such as glasses, the progressive lens brand featured in my optical, and individuals over the age of 35.
Limiting your ads area and including keywords will help keep your cost-per-click (CPC) lower. The general rule of thumb for CPC is the larger the area, the longer the ad runs, and the more popular the keywords that are included will mean a more expensive ad. If you have an optical shop in California that only services your local area then it doesn't make any sense to have the ad running all the way to New York.
One last thing to mention is the power of a good review. After you've dispensed a patient's lenses and verified they are happy with their new purchase, don't be afraid to ask for a review. Most people don't mind taking a few moments out of their day to promote a business they've just received great service at. The more positive reviews you have on your business social media pages will give you more credibility for potential patients looking to find a trustworthy optical shop.
We've covered just about all of your bases for setting a good foundation with your optical businesses' social media strategy in this blog. If you have more questions, feel free to connect with me on LinkedIn. If you have an IcareLabs account or are interested in opening one, you can also feel to reach me through our marketing line at (877) 272-4407 and we can talk about social media marketing along with lowering your lab bill.
Looking for more ways to boost your optical sales? Head over to our Resource Center to find digital copies of sales aids, white papers, layout charts, and more. All available for free to any ECP that needs them.