What's Your 2020 Optical Marketing Goal?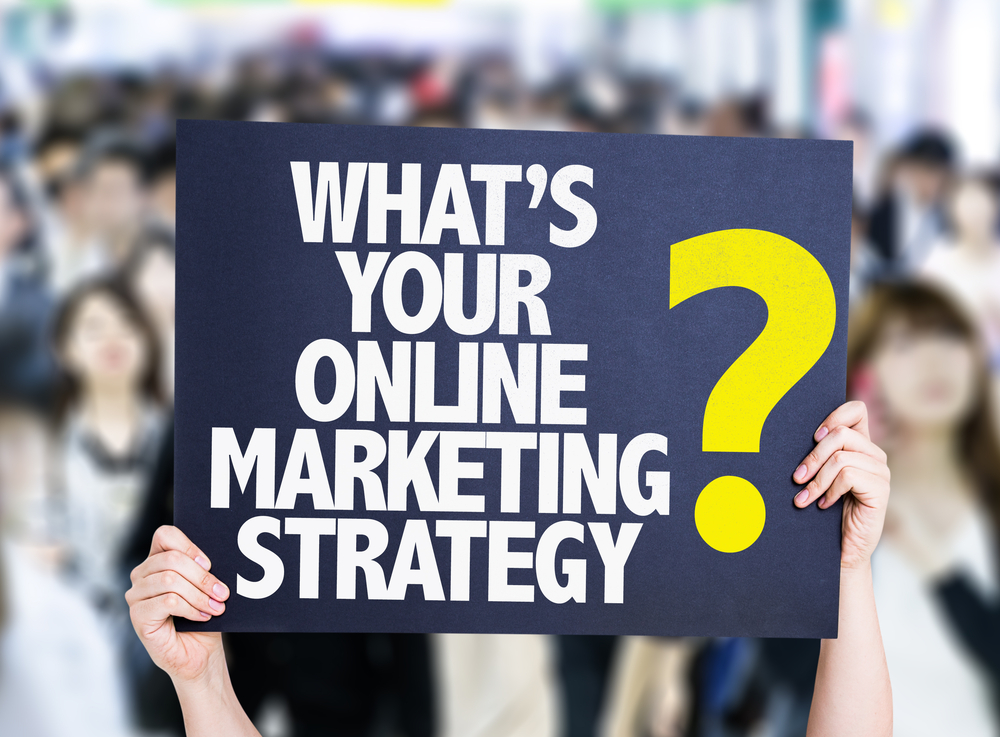 Marketing your optical business in 2020 is vastly different than what it was even just 10 years ago. No, we don't have flying cars like The Jetsons quite yet, but almost everyone has on-demand access to just about any information they want 24/7.
So what does that mean for your optical? How do you make yourself stand out in the sea of white noise that is the Internet? We are going to take a look at 3 tried-and-true options to accomplish your 2020 optical marketing goals in this blog.
Our resident optical sales guru, James Stephany, did a great piece on optical sales here in 2020 but even the best salespeople in the world can't sell anything if they don't have someone to sell to. That's why marketing and sales almost always go hand in hand together at most businesses.
We'll take a look at free options as well as paid options as both can provide your optical business with great value and help increase revenue on your sales floor. The great thing is, you don't have to pick just one! Feel free to experiment and see what combinations you can find that work best for you.
1)

Social Media

If your optical business doesn't already have at least one social media account then you're missing out on a great way to market and interact with your patients directly. Another great aspect of social media is you can create your account for free! You may already have a Facebook account but did you know you can create a business page right from your personal account? Did you also know you can connect your Facebook business page with your business Instagram account?
Another great way to keep your business's presence felt on the web is by utilizing Twitter. By utilizing and understanding trending hashtags (#) you can open the door to many new patients in your area with just a few clicks of a button. Tweeting also gives you a chance to feature and interact with the brands that you carry. A simple retweet for a new product you're offering can go a long way with your clientele!
Now that we have the big 3 out of the way, there are several other social media avenues you can explore that could potentially help drive business to your door. Do you and your staff have a quirky sense of humor and a lot of energy? Try making a TikTok video to show that off. This is one of the hottest new social media platforms that are extremely popular with younger generations.
Do you or one of your employees offer expertise in a specific area of optical you'd like to educate patients in? Why not make a YouTube video or Twitch Livestream to better get your message heard. You don't have to do fancy graphics or editing to get started. Simply using your smartphone is a great way to jump right into creating your business's original content.
In many cases, by simply setting up your social media platforms together you are able to make one post that will show up on multiple sites. This makes your job much easier and your posts more effective. While this seems daunting to many, it is actually much easier than it looks. In the coming months, we will be focusing on training on how to get full utilization out of your social media platforms with easy to follow instructions.
2) Targeted Ads

So you've got great content on your social media accounts, but what do you do now? That's easy! Use targeted ads to make sure the people you want to see your content do. There are two ways to reach your audience. Organic reach, which is the number of people who see your content without you having to pay for it and targeted ads that you pay for to reach a specific audience.
Organic reach is great, specifically if you're working with a limited marketing budget, but it does take much more effort to consistently rank highly for popular terms in optical like "glasses" or a brand name you carry. Targeted ads can help you overcome that hurdle by allowing you to pay to specify exactly who you want to see your content.
Targeted ads are available on almost all social media and of course search engines like Google and Bing. Usually, you'll have several options to help narrow down the target audience for your ad. Keep in mind, the broader your criteria and location for the ad will generally translate to a higher cost. You'll want to pay attention to your cost-per-click (CPC) so you can get the most out of your ad.
You'll also have the opportunity to set your marketing budget for each ad you run. Is your optical shop in a smaller town that doesn't get much carryover in business from neighboring areas? Then it's probably not the best use of your marketing budget to target your ad too far outside of your local area. On the other hand, if you have 5 locations across the state then targeting a much larger area could definitely be a smarter investment for you.
You'll also be able to specify things such as age, gender, and even target people that have specific interests. For instance, you could target men and woman under 40 years of age that have active lifestyles by including the keywords for bicycling, mountain climbing, or any other popular sport/activity in your area for an ad regarding a special offer on polarized lenses. Another great example would be using an ad to target divers in your area to let them know they can purchase SeaVision prescription dive masks at your optical shop.
Depending on where you use your targeted ads, you can even utilize the content you've generated on your social media accounts for an already prepared ad a week or so after you've posted your content. Many social media networks offer the "promote" or "boost post" option built right into your business account.
3) Website

Believe it or not, there are still businesses in 2020 that don't have a website. There are also some that still have the same website that was built back in the '90s. Neither of those is a bad thing necessarily, but with all of the options available today it has never been more affordable or easy to have a great website for your business.
From free options like the Transitions Eyeglass Builder to hiring a professional web designer and everything in-between, there really isn't any reason to not have some form of a website for your optical business in 2020. Recent studies prove that 84% of small businesses that have invested in a mobile presence say that they see immediate and long-term benefits. According to Google's Mobile Search Moments Study, 40% of mobile searches have local intent.
By not having a web presence for your business you're literally driving sales to your competition!
A website doesn't have to be a big scary investment, even if you've never tried your hand with it. You can utilize offerings from services like Hubspot that not only offer website templates in packages that can scale with your business needs, but also offer complete customer support and online training to help you meet your marketing goals.
You can also use your website to help drive traffic to your social media content or utilize your social media content to help drive patients to your website. Once online, your website can connect to your Google contact card as well as provide a place to host reviews from websites like Yelp to further solidify trust with your patients.
Of course, this is just the tip of the iceberg when it comes to marketing your optical business. All 3 of these options are a great place for any business to start building their online presence or to continue building out their online efforts.
Over the next few months, we are going to be diving into each of these topics in-depth to help make your 2020 marketing more effective than it's ever been. From free options to paid services at several different price points, I'll be exploring numerous options that can help your marketing efforts grow exponentially this year.
Make sure to subscribe to the Icare blog and our newsletter so you don't miss out on these upcoming articles!