Utilizing Point-Of-Purchase Materials To Boost Your Optical Sales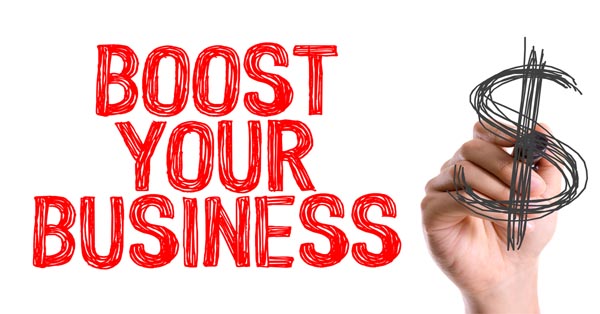 Point-of-purchase materials are a key factor in any optical shop to help drive sales. Usually referred to as POP, there are several varieties you can choose from.
No matter which type of POP you pick, they are almost always a net positive for your dispensary. One thing is sure though, if a patient doesn't understand how a product benefits them then they are considerably less likely to purchase it.
Let's take a quick look at the common types of POP and the best ways to utilize them to help increase your optical sales.
Sales aids are one of the best tools the ECP has under their belt to quickly become familiar with any product, old or new. They easily list the benefits provided to your patient in bite-sized chunks that are easy to remember.
Let's take a look at the new Transitions Gen 8 sales aid as an example (you can easily find this listed under the ECP Resources on our Transitions Resources page):

You can clearly see Transitions Gen 8 offers up to 30% faster activation and 3 minutes faster fade back of the photochromic lenses when compared to Transitions Signature 7 lenses. You can also see available color options at a glance along with the patient benefits.
A recent study shows that not only is POP effective for the product being displayed, but it also helps boost other product offerings available in-store too! On top of this, the study also showed that repeated exposure to in-store POP has a compounding effect helping to boost sales in the long term.
Brochures are another very effective tool that allows the patient to not only educate themselves but also lets them do so at their own pace. If they need time to think about what product will best meet their day-to-day needs they are able to take the brochure with them. There is always a good possibility they'll show the brochure to a friend or family member too.
Have a look at this Kodak Total Blue Lens brochure below (this can quickly be found under our Kodak Resources and our Blue Light Protection Resources pages too).

Brochures breakdown the benefits of a product in easy to understand language so the patient can make an informed decision. As you can see above, Kodak Total Blue Lens brochures easily explain the type of blue light protection the patient will receive.
Another form of POP that works well with brochures is in-store signage. Not only can they draw attention to the brochures themselves, but they also provide a quick reference for the patient in their consideration. Let's take a look at this countertop display for KBco polarized lenses (which is available on our Polarized Lens Resource page).

The top of the display can draw their attention with an easy to understand graphic showing the problem and the solution. The bottom half of the display shows 4 easy to understand benefits patients will receive when selecting KBco lenses for their polarized glasses. Whether the display is accompanied by a brochure or not, we've all experienced blinding glare on a sunny day. This can start a conversation that can lead to second pair sales.
Another study shows that businesses utilizing POP signage/displays have 20 percent higher sales than comparable businesses not using POP materials.
One of the most effective tools in optical for POP are hands-on displays (also known as demos). These allow patients to actually see and/or feel the benefits of the products themselves. "The proof of the pudding is in the eating" as the old saying originally goes. There will always be patients that are hesitant to make a big-ticket purchases without seeing the results for themselves.
Let's take a look at a few different types of hands-on demos that allow the patient to see the results with their own eyes.

Crizal offers a stand-up display with a demo lens that explains the benefits of the Crizal Sapphire 360 treatment which also includes a lens that has received one side treated with the anti-reflective coating. They also offer 50/50 coated lenses in pouches that allow your opticians to let the patients handle the lenses so they can feel the difference the no-glare coating provides.
Sometimes getting an abstract idea across to your patient (like blue light) can be difficult. Our BlueGuard demo kit provides you with a clear plano lens and a clear plano BlueGuard lens with a blue light pen that allows you to show the patient the benefit BlueGuard lenses provide by filtering out the blue light from the pen as shown below.

As you can see above, the demo kit allows you to physically show the patient instead of just trying to explain the concept.
Sales aids and brochures will be most effective in waiting areas where your customers will have time to review the material.
Posters and signage will be effective throughout your office and even in the exam room. Getting a patient to ask about a specific product and getting a recommendation from the doctor will go a long way to selling an item or add-on.
Displays and demo kits should be in the sales area, readily available for you to demonstrate the benefits to your patient.
Your patient will be able to make a much more educated decision regarding a purchase once they are informed. A non-informed patient will turn down a sale more often than not, while an informed patient will be confident in the benefits of a product or add-on.
IcareLabs has digital copies of all of our products offering POP and ECP tools readily available for anyone that needs them on our Resource Center. If you're already part of the Icare family and would like display-ready hard copies of any POP, reach out to your account manager today. Brand sales reps are also always able to accommodate your optical's POP needs.