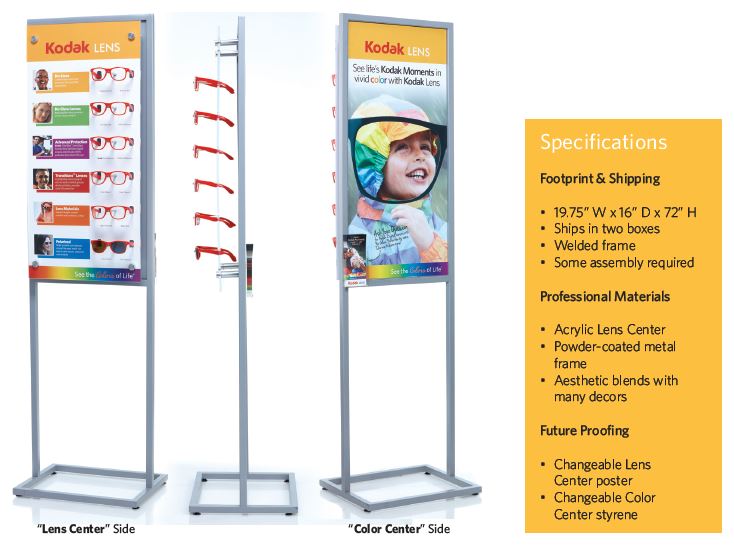 Kodak Lens has the tools to help you update your office while increasing your average selling prices by combining the strength of the Kodak brand with eye catching displays, signage, and an in-store "Educational Center".

The Kodak Lens Educational Center is the centerpiece of the Kodak Lens Corner program. The two-sided educational display offers you a freestanding hands-on demonstration tool helping to engage patients. Patients are encouraged to pick up each frame and demo the effects.

The six, eye catching bright red frames demo no-lines, non-glare, advanced blue light protection, Transitions, high index materials, and polarized.