10 Simple Ways To Include Transitions Lenses In The Patient Journey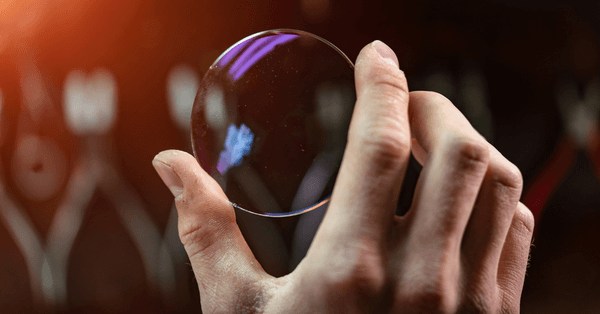 Transitions photochromic lenses are an excellent way to increase patient satisfaction while also helping to increase your optical revenue and positively influence future patient experiences. It's a win-win for both you and your patients!
Transitions have come up with 10 simple ways that you can help engage your patients and your practice to include Transitions lenses on the entire patient journey:
Set goals:
Work with your lab to establish a Transitions lens goal for the entire office. 81 percent of consumers would like lenses that adapt to light. What would be a realistic target if you recommend Transitions lenses to every patient?
Count on satisfaction:
Did you know that 90 percent of people who buy Transitions lenses repurchase them? Fit your patients in the lens that will keep them coming back.
Engage online:
With the new eyeglass guide, patients can assess their lifestyle, vision, and style needs before entering the practice. This will also help give you a good idea of the patient's mindset and what they want from a pair of glasses.
Do pre-exam testing:
Ask patients to bring in their current eyewear and test to see if they darken in response to UV light. Follow up by asking how they protect their eyes from the sun and digital devices.
Tie in medical purpose:
Outdoors, Transitions lenses will darken to help protect you from glare, bright light, and harmful UV. They'll block 100% UV and help filter out harmful blue light from digital devices and the greatest source: the sun.
Confront misconceptions:
Many patients may still think Transitions lenses don't darken behind the windshield. Educate them on the unique technology of Transitions XTRActive lenses, which respond to visible light. Getting in front of a patient's misconceptions is part of effective patient engagement and will help prevent a negative patient experience.
Showcase style options:
Now with the Transitions Signature lenses style colors and Transitions® XTRActive® Style Mirrors, patients can create their own unique looks and pair them with nearly any frame.
Demonstrate the lenses:
Give patients the opportunity to experience Transitions lenses in both their activated and un-activated state by setting up a demo station in your practice that can be part of your patient journey map.
Overcome cost objections:
Remind patients that Transitions® lenses are an everyday lens solution to deal with light at any moment. Vision insurance plans can provide a discount on the overall cost of eyeglasses, but don't let vision insurance dictate the decision, think about the importance of eye health and comfort.
Celebrate the choice:
When dispensing their eyeglasses, emphasize to your patients that they made a smart choice to rely on Transitions lenses to keep light under control indoors and out.
Taking advantage of these simple steps will help your practice go the extra mile for your patients' satisfaction which will help drive return business and word-of-mouth business back to you!
IcareLabs is proud to have one of the largest selections of Transitions® lenses available in the USA and processes them here in-house so your patients get the turnaround time/quality they've come to expect at some of the best prices around.
For more information on Transitions lenses, check out the Transitions page in our Resource Center.
Request our price list below and open your account today!