3 Easy Ways To Sell Transitions Lenses To Every Patient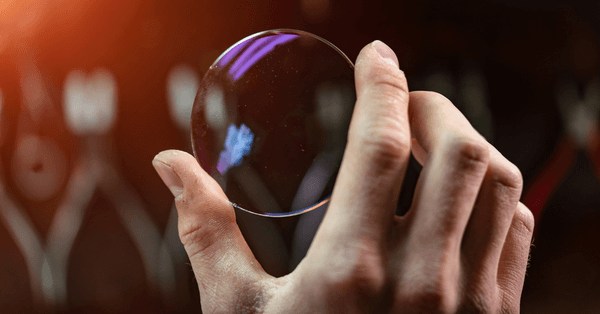 A recent survey found that 75% of current eyewear patients said they would purchase Transitions prescription lenses if offered!
The current national average for Transitions Signature lenses is just over 18%. What happened with 57% of our customers? I believe it is simply that we are not offering them to all of our patients using needs-based selling.
Asking your patients the right questions to uncover their needs, then using patient-friendly language focusing on the unique benefits only Transitions provides them can gently guide them into their perfect pair of glasses.
Instead of focusing on what they DO NOT do, try focusing on the amazing benefits they DO PROVIDE such as:
Convenience - free from the hassle of switching prescription glasses.
Protection - against damaging UV rays with 100% UV Protection, along with at least 20% harmful blue light protection indoors, and up to 88% outdoors.
Comfortable vision - see your best inside or outside, in overcast or sunny conditions, at dusk or dawn.
For more information on Transitions lenses, check out the Transitions page in our Resource Center. where you'll be able to find sales aids, point-of-purchase materials, and much more to help you have all the tools you need.
8 out of every 10 patients prefer their Transitions lenses over their current clear eyeglasses which means you'll almost always have a premium upsell built-in to your returning satisfied customers that provides them with a superior experience!
Utilize your expertise and knowledge to help each patients understand the benefits of this amazing technology and you'll see a direct correlation in increasing your optical's sales.
IcareLabs is proud to be one of the leading wholesale optical labs in America helping to drive Transitions sales across the nation. Have you thought about seeing the Icare difference for yourself?