Five Steps to Increase 2nd Pair Sales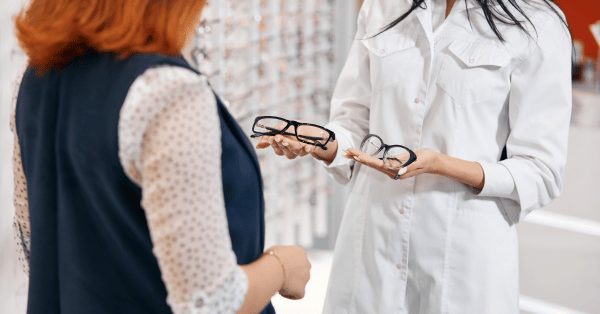 Imagine entering a whole new dimension. A dimension that goes beyond sight and sound and delves into the mind. In this world, you would only have one pair of glasses, with no sun protection or glare protection. Style would matter only in clothing and accessories but not in eyewear. Digital eye fatigue would be the norm, expected and accepted.
But let's face it, that's not the world any eyecare professional I know lives in. We understand the importance of having multiple pairs of glasses to cover all our needs - daily wear, sun protection, computer lenses, and more. We refuse to live in the "twilight zone" of trying to make one pair of glasses do it all.
However, for some reason, we don't seem to mind letting our patients live in that world. I get it, they have budget constraints and may not want to invest in second or third pairs. They may complain about the price of one pair, so imagine how much more they would complain if you sold them another one.
I remember dealing with customers like this during my time in retail. It was a struggle to convince them to buy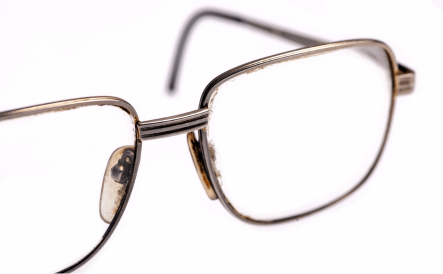 a new frame even when their ten-year-old frames looked like science experiments. The ultrasonic cleaner would tremble in fear as I opened the lid to put their frames in.
And yet, every day, I see those same customers lining up at a fast food restaurant prepared to spend $15 on a borderline real beef cheeseburger.
So, how can we help our customers make better decisions when it comes to vision and eye protection? How can we encourage them to invest in a second or third pair that will greatly improve their daily lives? And how can we help them while also increasing our sales and bottom line? Check out these five steps to boost multiple-pair sales:
1) Be Prepared
Make sure your staff asks patients to bring in all of their current glasses. This will give you insight into their needs and ensure you can update all of their prescriptions. For those with only one pair, this is the first step in the sales process - simply asking them to bring in their sun wear, computer glasses, and readers. Many may not even be aware of these options.

2) Get to Know Your Patients
Take a few minutes during check-in to have a conversation with the patient. Find out their hobbies, their daily routines, and how their vision or eyes are affected by their profession. This information can be shared with the doctor during the handoff, providing them with a dialogue to continue the conversation and make personalized recommendations for specialty eyewear.
3) Highlight The Benefits
Whether you're a doctor or an optician, you know the advantages of having more than one pair of glasses. Use personal experiences to help patients understand how specialty glasses can enhance their specific lifestyles and hobbies. For example, a fisherman usually spends a lot of time on the water, and polarized lenses are a game-changer. They make it safer and more enjoyable by allowing them to spot potential hazards beneath the surface. Sharing these stories with boaters and fishermen helps them see the benefits of polarized lenses.
If the patient is a gamer or spends a significant amount of time on the computer, they could benefit from blue blocking lenses to help reduce eye strain. Understanding the benefits and how they can improve the patient's quality of life is essential to increasing 2nd pair sales.
4) Seal The Deal
Once you've educated the patient about the available options that meet their visual needs, it's time to seal the deal. Ensure you have a wide variety of daily wear frames and sun wear in stock. While some people aren't brand-driven, many others are, especially when it comes to sun wear. Popular brands like Oakley, Ray-Ban, Costa, and Maui Jim can attract customers. If you're not selling much sun wear, it may be worth investing in some higher-end frame options.
Another crucial aspect is being familiar with products like computer lenses and anti-fatigue lenses such as Eyezen. You and your staff should wear these products to speak confidently about their benefits.
5) Utilize Promotions
Since you've already made money from the exam and the sale of the everyday pair, you don't need to be overly greedy when it comes to the second and third pairs. Offer discounts or special pricing to incentivize customers to purchase multiple pairs.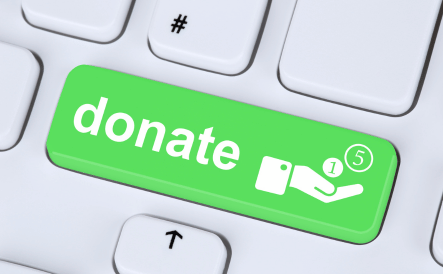 One creative idea is to incorporate a charity into your multi-pair campaign. Display posters stating that a specific percentage or dollar amount from all second pair sales will be donated to a local charity. Give patients a few options to choose from, such as a local hospice center, animal shelter, homeless shelter, or domestic violence center. This way, they get to choose which charity you both will support. It's a win for the patient, a win for your business with extra sales, and most importantly, a win for your community through a charitable donation. This initiative fosters a sense of community within your business.
By following these five helpful steps, I am confident that you will see a significant increase in your second pair sales. At IcareLabs, we are committed to providing our customers with fair flat pricing, ensuring that you will enjoy great margins on every pair of glasses you sell. Unlike many other labs across the USA that offer BOGO "deals" which may actually increase the cost on the first set of lenses, we prioritize transparency and honesty. You can trust that our pricing is straightforward and there are no hidden costs or surprises. With us, you can focus on serving your patients without having to worry about any billing discrepancies.