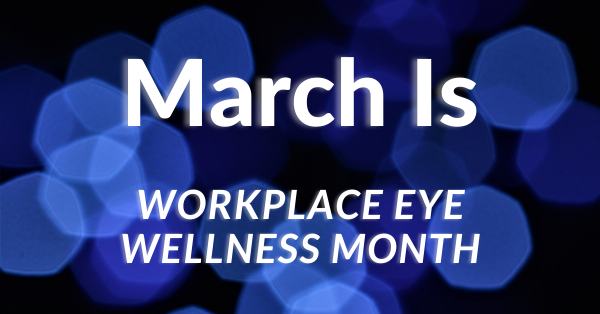 Mar 2, 2021 9:31:28 AM
March has been named Workplace Eye Wellness month by Prevent Blindness, a long-term pioneer in non-profit eye health awareness across the world that started in 1908. They've spent decades researching and collaborating with ECPs with the mission to prevent blindness and preserve sight.
One of their keys to focus on this month is digital eye strain. Here are several great tips you can pass along to your patients (and your employees) to help with this common issue.
Read More