Ordering stock frames has never been easier thanks to IcareLab's easy to navigate myicarelabs.com customer portal.
We can offer your practice a wide variety of options that enable you to decrease the amount of time your patients are waiting for their new glasses.
When placing orders on our customer portal you can use our "Supply Frame" option.
This allows us to finish your orders without the need to send in frames. Of course, we can still finish frame-to-come jobs too!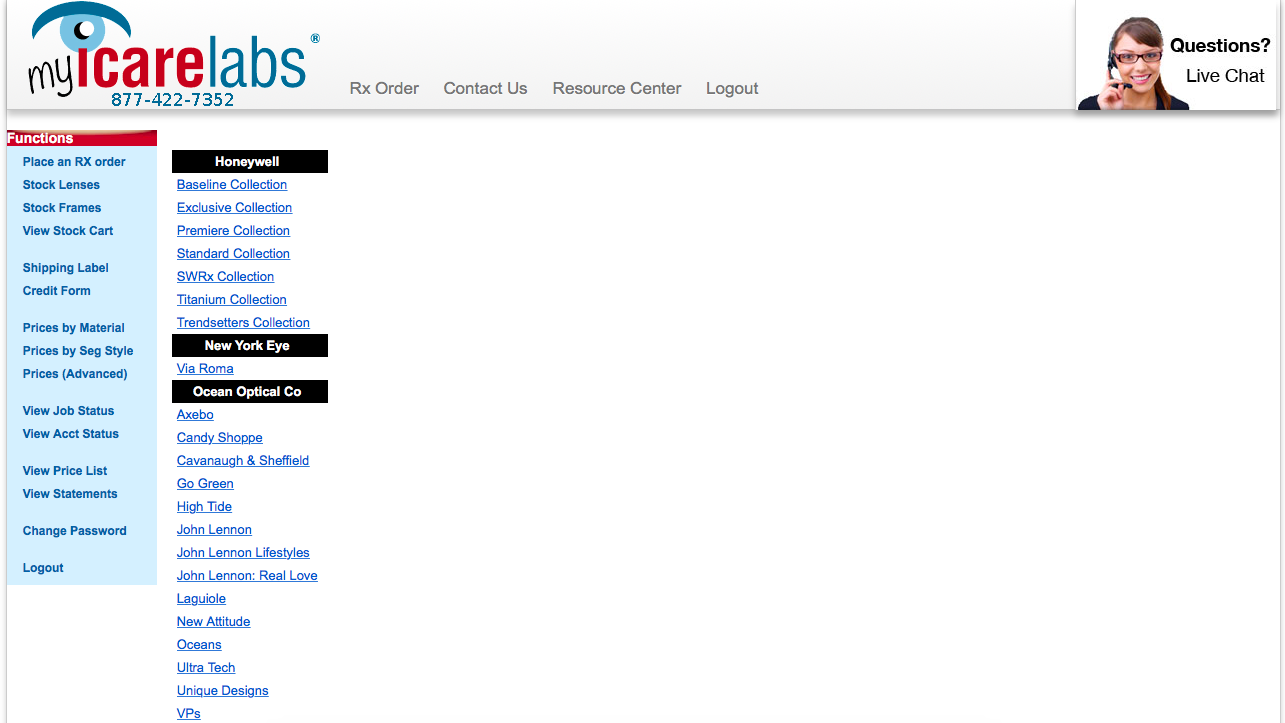 We offer several of the most popular UVEX and Titmus safety frames from Honeywell and never charge extra for safety job processing (standard edge/mount fees apply).
We also offer great frames from Oceans that includes the new John Lennon collection.
We have several frames at a great price point for Medicaire/Medicaid patients while still giving them style and comfort they will love.
Open up your IcareLabs account and become part of the Icare family today!
CLICK HERE for our complete MyIcareLabs.com customer portal overview.