IcareLabs & Your Practice In 2022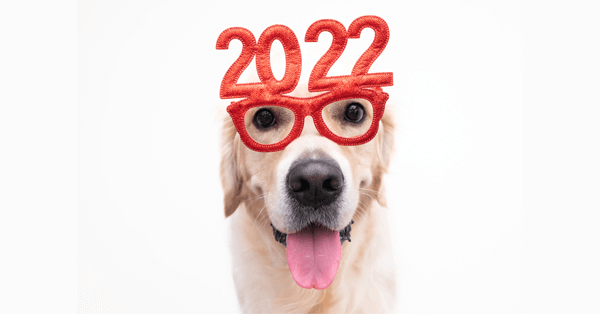 With this year almost complete, 2021 has truly been a year for the history books; in more ways than we can count. Earlier this year, the 3rd generation of Payne leadership took the helm at IcareLabs. I proudly accepted the position of President alongside my cousin, Tyler Payne, stepping into the Executive Vice President role and my brother, James Payne, as our Vice President of Technology.

We are also blessed to have the brilliant wisdom of Scott & Skip Payne to continue guiding us in their Senior Advisor roles. I know my grandfather would be proud to see how far we have come as a company and as a family.
2021 also saw us complete the largest upgrades in recent history for our AR room, which allows us to produce Crizal Rock. We also expanded and updated our free IcareLabs Resource Center to provide all ECPs with the largest digital asset repository on the internet, regardless of whether you have an account or not.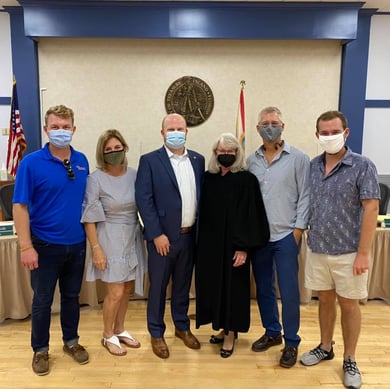 On a personal note, I couldn't be any prouder of my cousin Tyler being elected as the Mayor of our hometown Treasure Island, FL this past March. His commitment to our company, our customers, and our community is second to none.

Like most of us in this past year, it hasn't been all sunshine and rainbows. On top of implementing numerous policies and procedures to keep our team safe during the ongoing pandemic; we also experienced employee retention issues similar to businesses in all industries across the country.

We decided to face these challenges with staffing shortages head-on. We polled our employees and asked for brutal honesty to help us shore up our shortcomings. By far the top issue for our employees was unsurprisingly related to pay. The management team and I worked tirelessly to resolve this problem in less than a month.
By increasing pay we are able to be more competitive in attracting new hires while also taking better care of our long-term employees. This instantly increased overall morale and allowed us to hire high-quality team members. Thanks to the continued support of our customers we have already added 20+ employees across both day and night shifts.
One of my grandfather's guiding philosophies, after he started IcareLabs in 1968, was to take care of our employees and in turn, our employees will take care of our customers. This has never been more true than it has been this past year.
Looking forward to 2022, we have some big plans on the horizon. We brought in Allie as our new Training Coordinator to help ensure new hires hit the ground running with in-depth, standardized training for all roles. We have also implemented clear career paths for our employees so they can grow as much as they choose to here at the lab.
We have expanded our sales and marketing team along with a big announcement coming in January for our account management team. This will allow us to provide customized solutions to the ever-changing and complex problems our customers face throughout the New Year. Never before have we had a team so ready to help you navigate the day-to-day challenges that face independent optical retailers.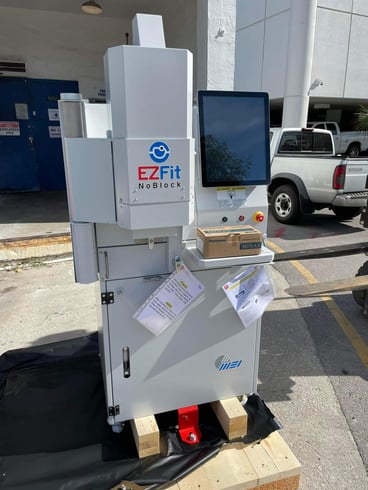 We've got amazing plans for new technology in the lab. Last week we received our brand new MEI EZFit edger which will allow us to finish steeper wrap frames and edge lenses for our SeaVision dive masks better than ever before. We also improved our dip line process for a superior hard coat on no-glare coatings. We plan to stay on the cutting edge of technology to provide a full array of product options that are produced in-house.
In 2022, we plan continued support for all ECPs with free online training here on our blog, new product information available on our Resource Center, and further transparency with our customers through direct email communications throughout the year. This will allow us to partner with ECPs like never before so we can all take better care of patients.
Of course, we will also have all of the latest technology the New Year brings us with our flagship brands such as Essilor, Varilux, Kodak Lens, Shamir, Crizal, Younger Optics, Seiko, and our house brands (Heritage & Legacy).
At the executive level, we plan to build redundancy and depth into our leadership team. We understand we have to grow, learn and adapt right along with our team and customers. As always, our #1 focus will be to provide quality lenses, great turnaround time, customer service that is second to none, and all for the best possible prices!
Looking to learn more about IcareLabs? CLICK HERE