IcareLabs President Skip Payne Inducted Into Lab Division Hall Of Fame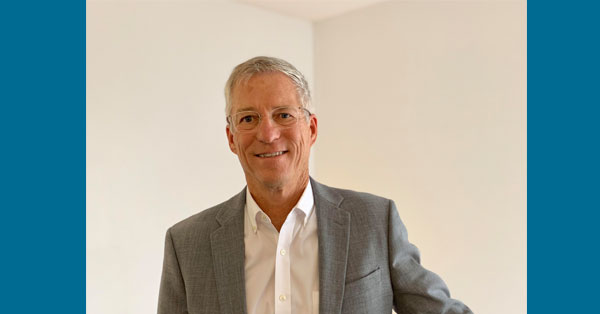 Our family had no idea how drastically all our lives would be forever changed when my grandfather, John W. Payne, founded IcareLabs 51 years ago. In 2008, John was posthumously inducted into the Lab Division Hall of Fame. I am beyond honored to announce one of his sons, and my uncle, Skip Payne, will be inducted into the Lab Division Hall of Fame in 2019!
Skip was born in Boston, Massachusetts in 1961 and from an early age he followed down his father's path into the optical industry. In the early days of the business, you would find him diligently working to earn his paycheck… as much soda as he could possibly drink. How do you pass that up as a kid?! He developed from that youngster to be our president for the last 19 years and along the way managed to develop quite the skill set.
After Skip graduated from the University of South Florida with a degree in Engineering Technology, he was able to dedicate himself full-time to being part of the Icare Family. At the turn of the century when my grandfather passed, Skip and my father, Scott, took the reigns of IcareLabs and always held our founder's ideals to be true to this day: focus on our family, our employees, and our customers; everything else will fall into place.
Skip is quite the family man. He married his beautiful wife Alison 31 years ago and has raised four stellar young men, two of whom work within IcareLabs with the other two finishing up college. You can usually find all six of them spending time together out on the boat or in the backyard hanging out. You would be hard pressed to find a closer-knit family. His sense of family extends past his immediate.
Skip has been a mentor to my brother and me (his nephews) ever since I can remember. Our careers and development would be nowhere near as successful without his counsel and influence. Let me tell you, working with family is hard and sometimes it goes to your very core. However, the rewards of working together are extraordinary; I would not change any of it for the world. Thank you Skip for all you have done for me along the way, I would not be the man I am today if it weren't for you.
Skip knows that a wholesale optical lab is only as good as its people. Every member of the Icare family is an integral part of our daily operations. It is incumbent on us to look after one another. I cannot begin to explain the amount of times I have seen him go above and beyond to help employees. Late nights, early mornings, from car tires to legal matters, even helping others through the death of a loved one; the list is truly astonishing. Skip knows our staff by name and takes a vested interest in their success both inside and outside the walls of the lab.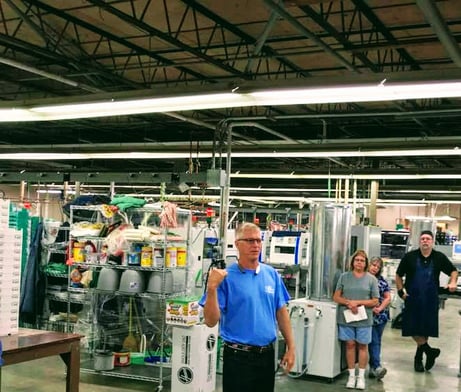 Under Skip's leadership, we have undergone numerous lab upgrades and remodels. When it comes to our production efficiency, he is never satisfied with just "good enough." The remodels have included a Crizal anti-reflective coating laboratory, digital soft tool polishing, robotic surfacing, robotic finishing, and numerous upgrades to conveyor systems. Skip has always had a mind for both business and technology. These skills have allowed IcareLabs to remain centered around efficiently manufacturing a high-quality product to meet the needs of our customers. In turn, we have grown from 600 to more than 2,000 jobs per day across the last decade.
Family. Employees. Customers. Skip has kept these principles at the forefront, thus enabling IcareLabs to offer not only the best selection of lenses and services, but also for the best prices possible. Our Icare family is incredibly proud of Skip on the remarkable accomplishment of being inducted into the Lab Division Hall of Fame!