The Great American Teach-In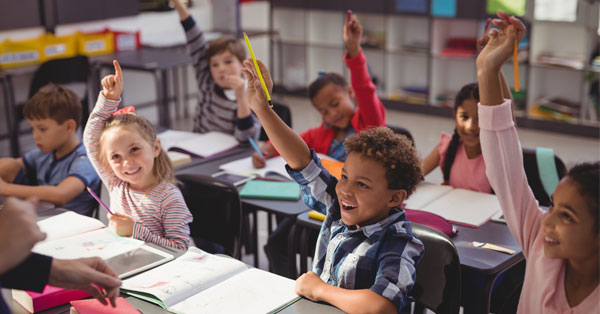 Recently we had the opportunity to give back to our community and help enrich the lives of elementary students in our community with the Great American Teach-In. This annual event invites local businesses to come and speak to students directly about what they do and how they do it.
As the Training Coordinator here at IcareLabs, I was excited to show the kiddos what goes into making their glasses! Being part of the Great American Teach-In for 74th Street Elementary was an amazing opportunity to not only give back to our community but also help play a small part in shaping the minds of America's future.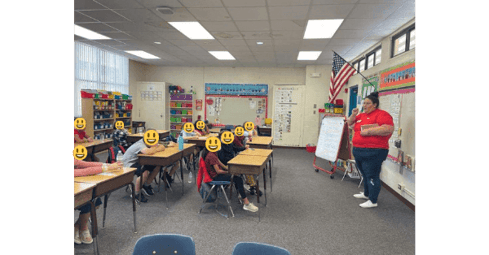 I spoke with several different classes and grades throughout the day with many students wearing glasses themselves. To help simply explain the complicated process of surfacing lenses, I brought along a few example lenses that had completed various stages of the process. They could see for themselves how the "pucks" start large and are then processed in the lab down to their exact prescription, then fitted into a frame.
I also had several pictures and videos of the lab so students could see the entire process; from surfacing to coating the lenses with anti-glare treatments, and over to our finishing department. You could see the amazement on many of their faces which brought me so much joy!
The students also got to do a Q&A with me. Several students had some very well-thought-out questions about the process IcareLabs uses in making glasses. As a wholesale optical lab, we pride ourselves on knowing all of the various intricacies in making a great pair of lenses.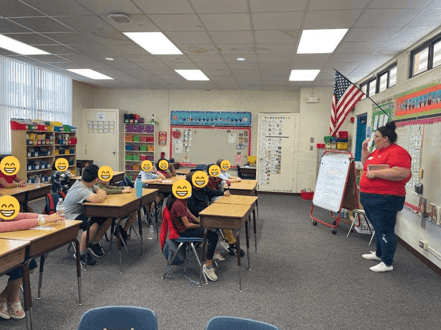 Being one of the many guests in attendance was truly an honor. To see the thirst for knowledge the students had for all of us that spoke gives me such great hope for the future of our great nation. I wasn't the only IcareLabs employee to speak that day either.
Our very own Executive Vice President, Tyler Payne, was able to come and speak to the children about his duties as the mayor of his hometown Treasure Island, FL. Also, our Sales and Marketing Coordinator, Nick Kidd, was able to talk about his DJing side business and got to play some music for the children too.
I hope this blog inspires you to get involved with your community's schools, whether it's with their own teach-in or just as a volunteer. The more active you and your optical business can be then the more you'll see new patients walk through your front door.
Looking to learn more about IcareLabs? CLICK HERE
Don't forget to utilize our Resource Center for all your digital optical needs.