Easily Track Your Orders And Review Statements With myIcareLabs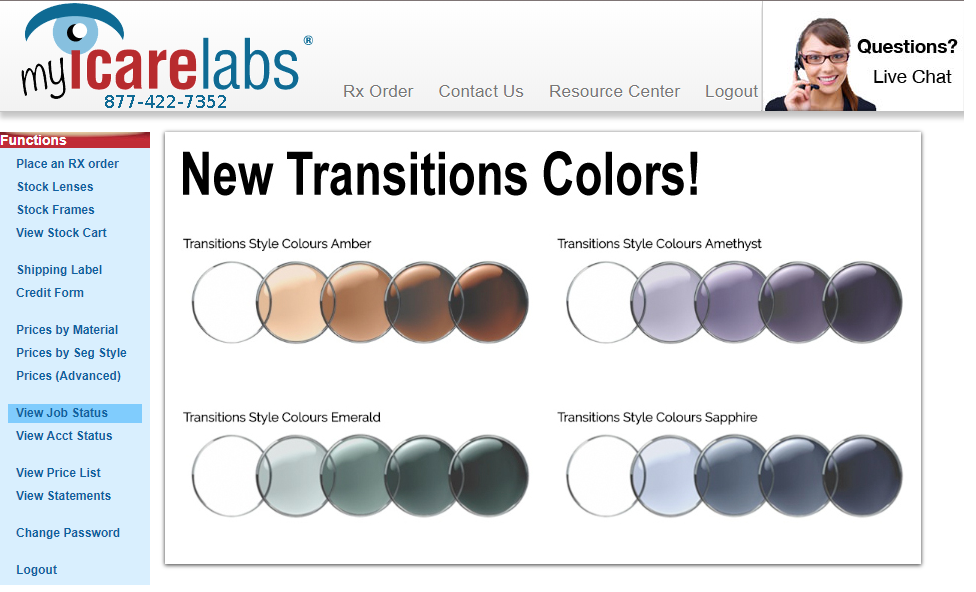 The myIcareLabs customer portal does more than just simply placing your orders. We've already covered how you can order stock lenses/frames, print shipping labels, take care of lab credits, and easily find what you're looking for.
How would you like the ability to track all of your jobs in progress or pull up completed jobs in on convenient location?
That's exactly what you'll be able to do with our "View Job Status" function through our customer portal.

On the "Jobs In Progress" tab you'll be able to see the order number. Clicking it will provide you the patient's Rx info and order information. You'll also see the patient's name to the right.
The "Status" and "Status Date" fields are updated as the job moves through the lab. You can follow the progress of all of your jobs and know when they are complete.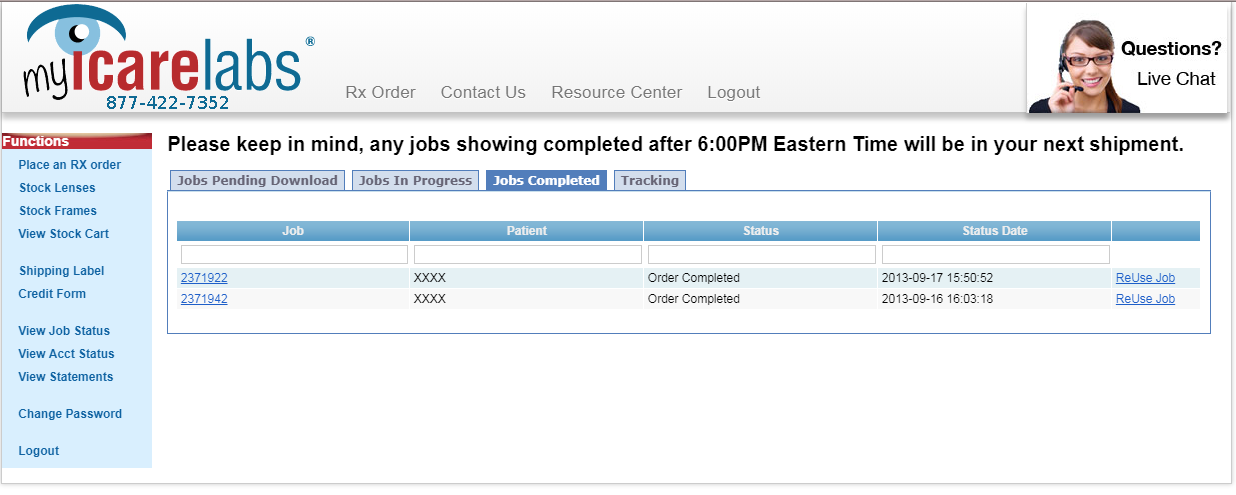 The "Jobs Completed" tab will provide you the same information as above. You'll be able to lookup older jobs easily or re-use the job if needed. All of your orders will be archived here for your convenience.

The "Tracking" tab will give you all of your tracking numbers from UPS and USPS. Don't forget, IcareLabs let's you customize shipping to fit your practice. Packages will always be listed from most recent to oldest.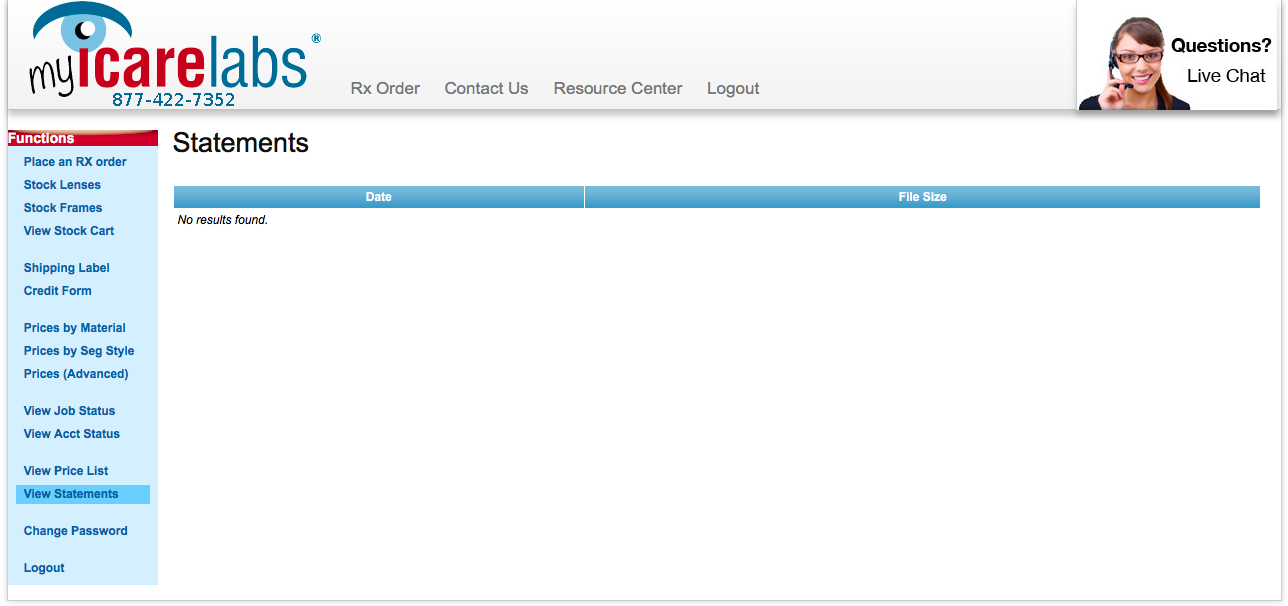 The "View Statements" function will give you early access to your statement each month. Statements are generated on the 2nd business day of each month. You'll be able to view and download them as a PDF. All statements will be archived here for your convenience.
We want your practice to be able to operate as smoothly as possible. The above functions give you the power to do just that!
You'll also have access to our friendly account managers if you have any questions or need assistance.
CLICK HERE for our complete myIcareLabs.com customer portal overview.